The senior class just completed a unit learning about the election process, investigating all the candidates on the ballot, and analyzing the ballot measures. Utilizing what they just learned, a group of seniors travelled by bus to Manning to vote for the first time, witness the activity at a polling place, and ask questions of the election officials. The class of 2023 encourages everyone to go vote! As one senior stated, "That was easy. There was no need for me to be so nervous!" Congratulations to all our first-time voters!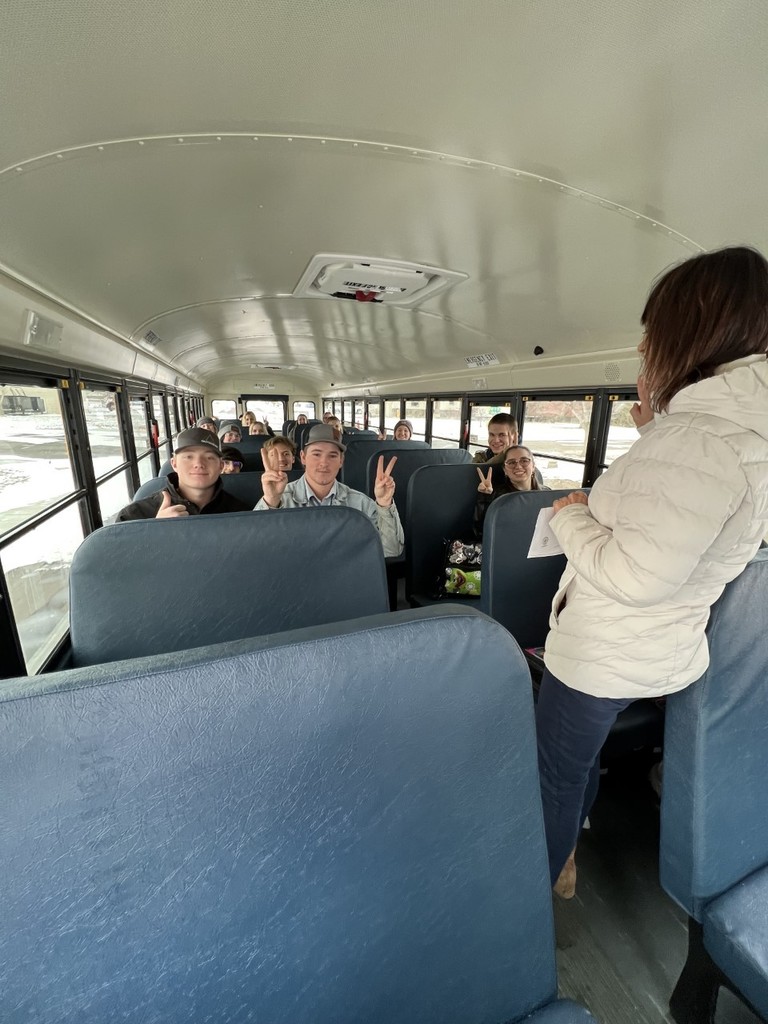 Join us for a Veterans' Day Program on November 10th at 9 AM, honoring all who served. See flyer for details.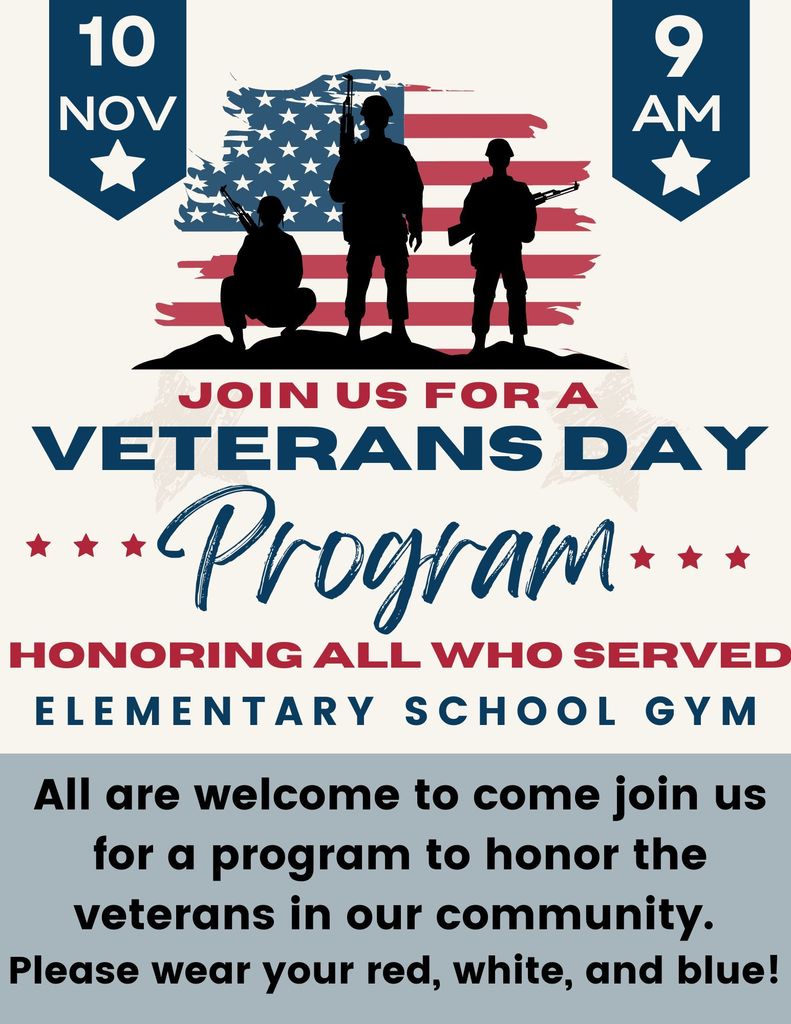 6th Annual Fall Fest Food Drive. Nov 16th! See flyer for more details.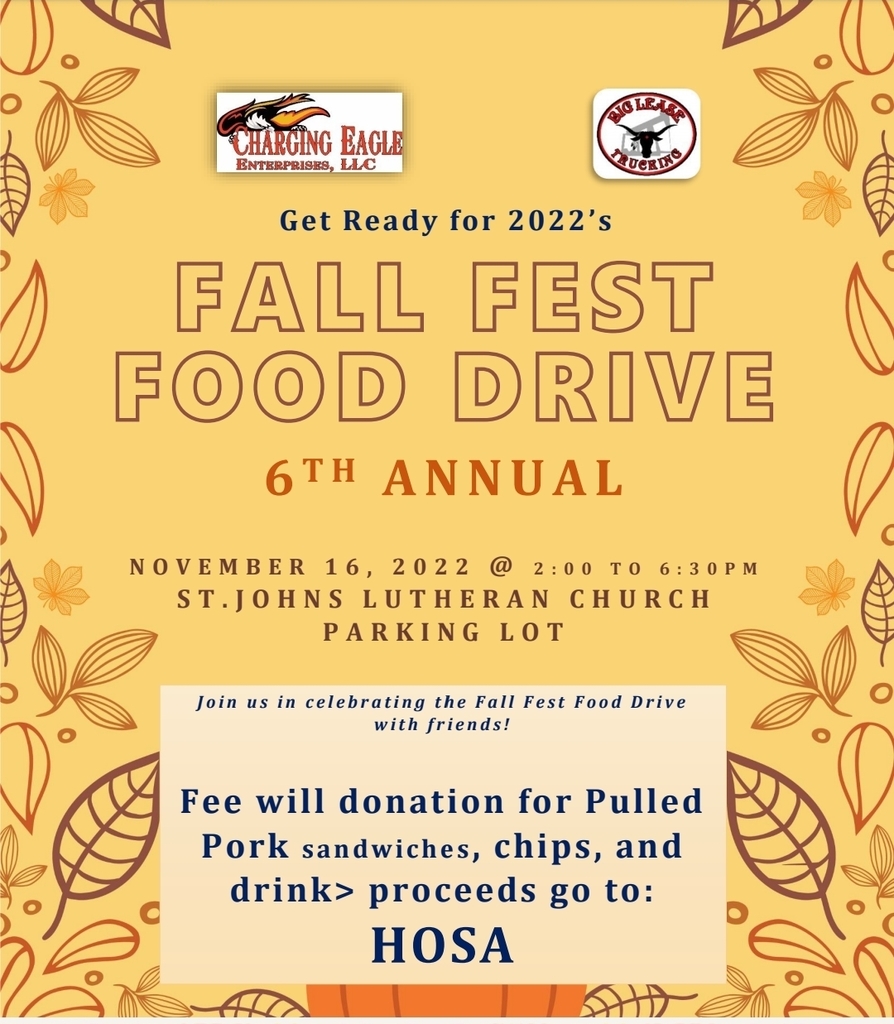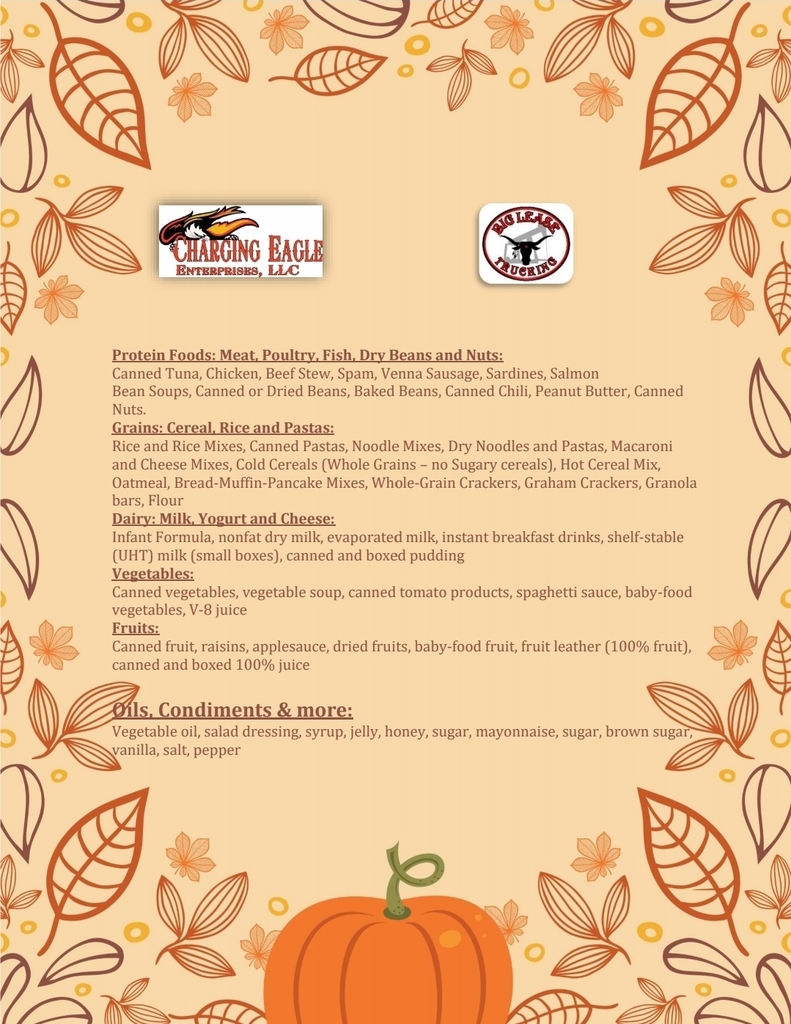 Korra Swartz will be helping our kindergarten students stay safe on the playground this week. She will also be working with the students to have their cold winter gear on to stay protected outside. Keep up the excellent work Korra!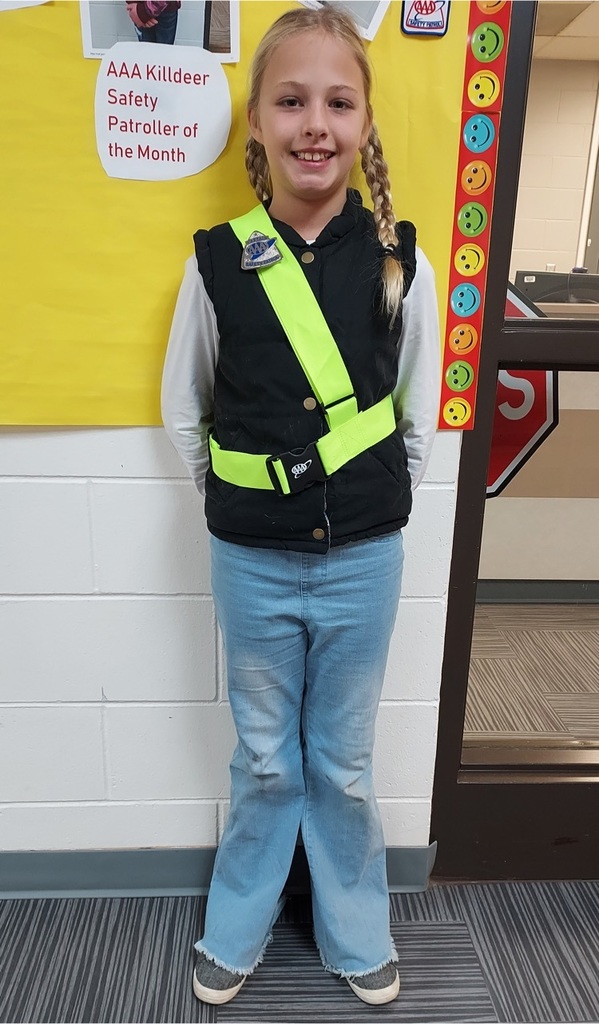 Great season girls!! 🏐🏐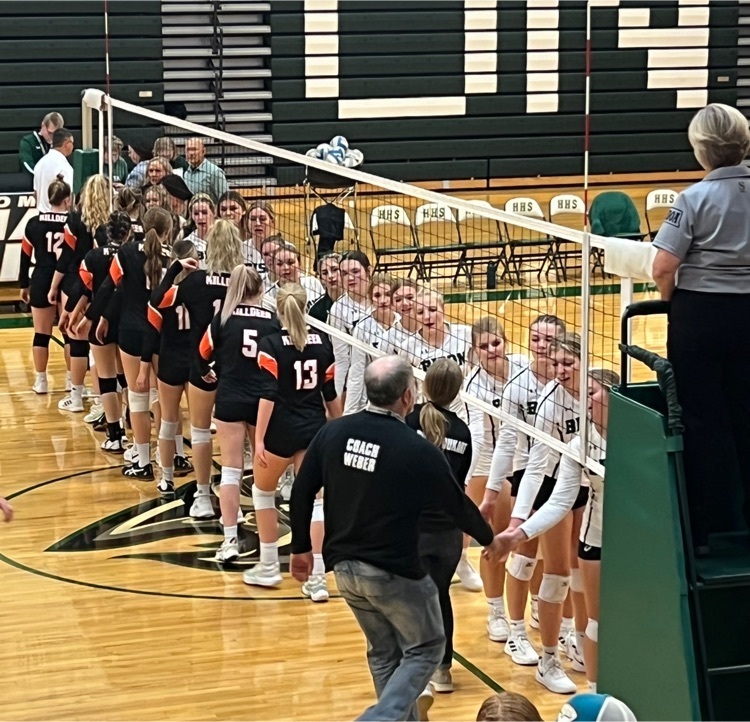 Gracie Doe with 1,000 assists this season!! Cowboy Proud!!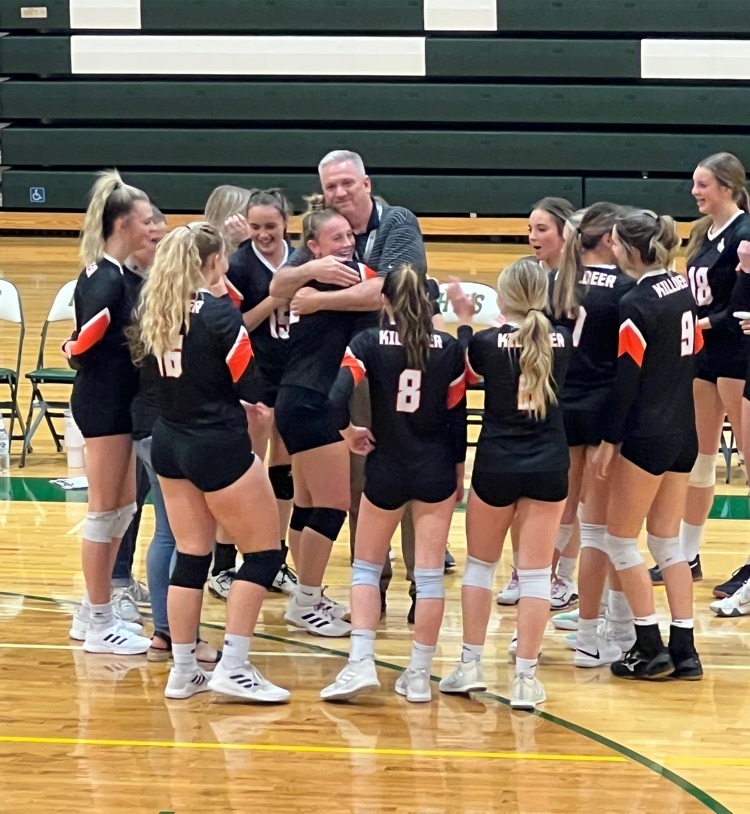 Jostens has not been able to upload the high school retakes to the parent portals. They are receiving an error message, so their IT department is working to manage the situation. As soon as this problem is corrected, Jostens will extend the free shipping offer for our school. If you have any questions, feel free to contact Mrs. Nowitzki.

Killdeer FFA traveled to Indianapolis, Indiana for Nationals. The Ag sales team got gold as a team! Two team members received gold and two received silver. Milk Quality did great! Their team got silver along with three team members with silver and one team member in the TOP TEN!!! Congrats to all the students who have competed!! A special congrats Iris Dukart along with all the other American FFA Degree Winners at the National FFA Convention! We are very proud of her! Thank you Iris for all you do in FFA and all that you will continue to do! 💙💛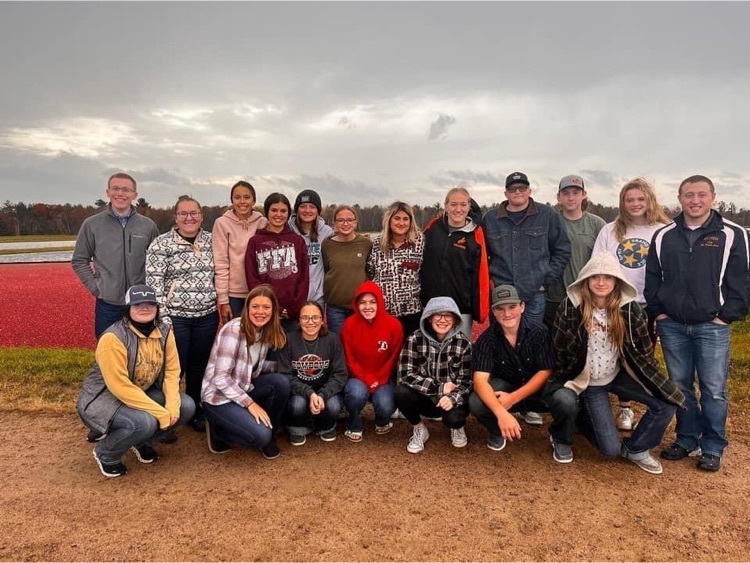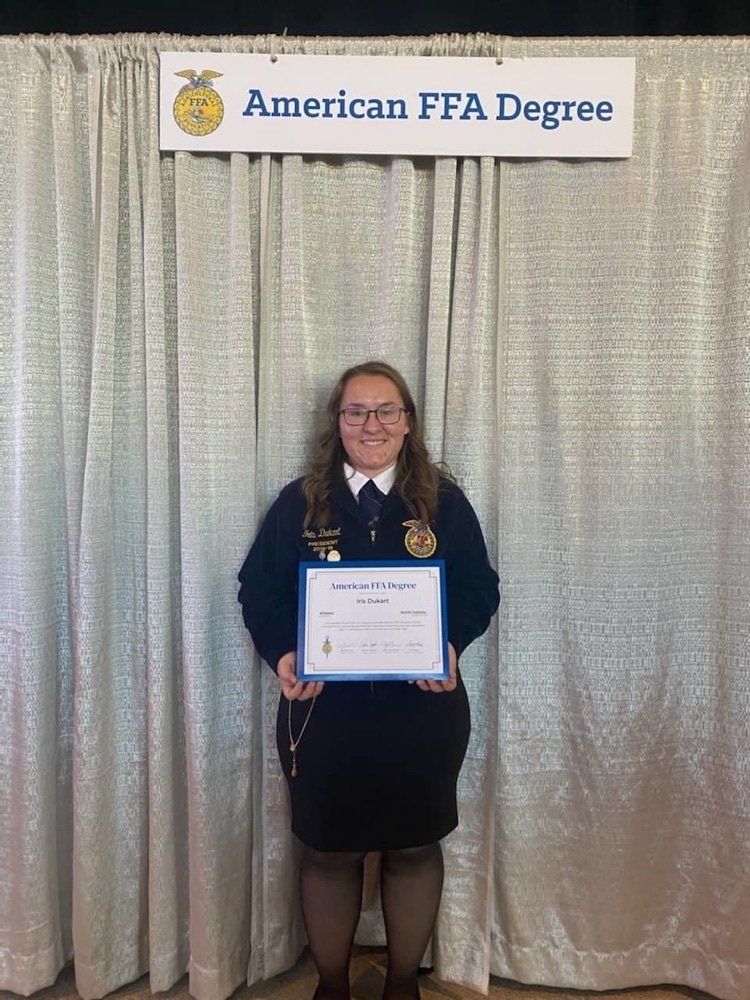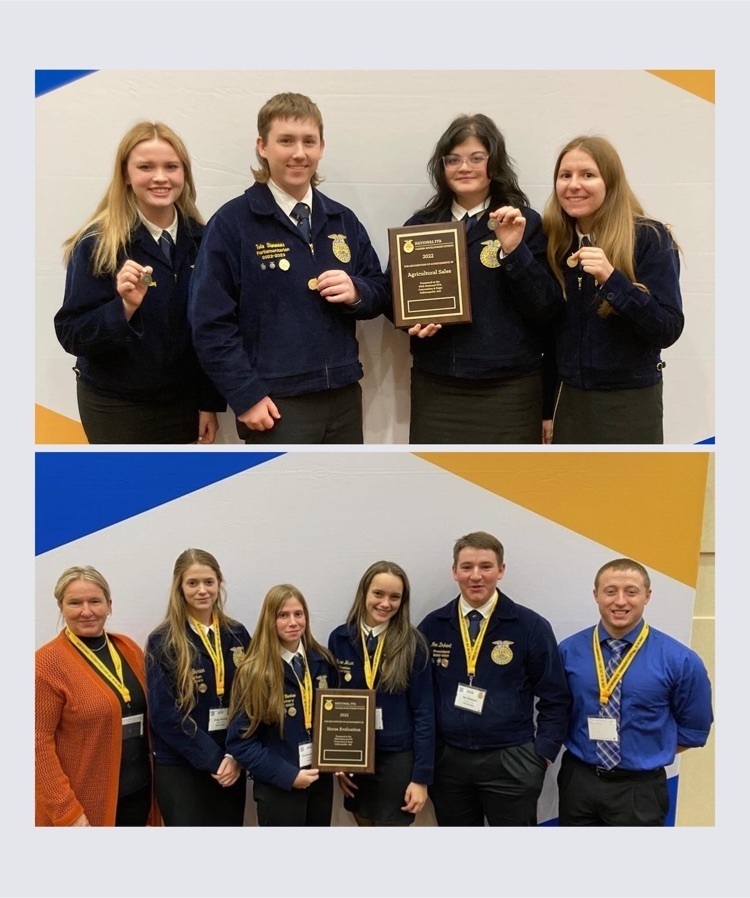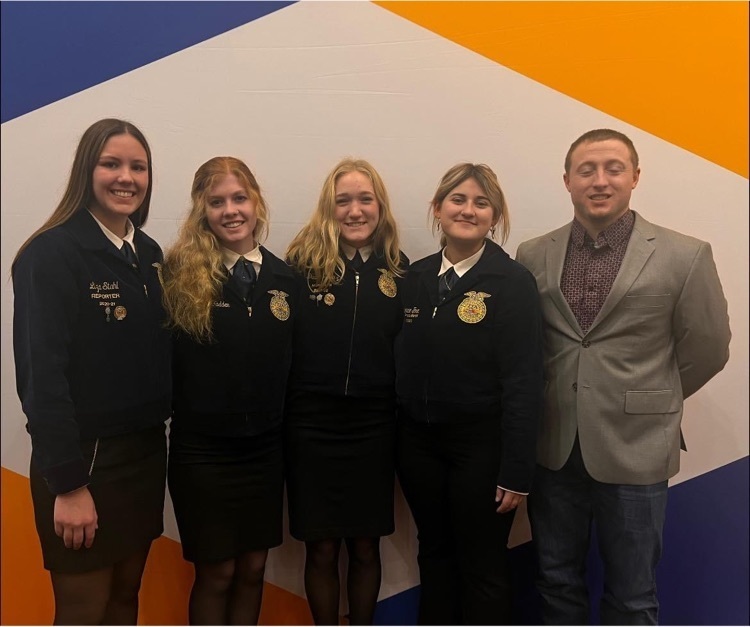 2022 Volleyball Senior Night. 🏐🏐 Killdeer will travel to Hazen on Friday night for volleyball regional first round game. At this time, the game is scheduled for 5pm mountain time. Good Luck Killdeer Cowboys!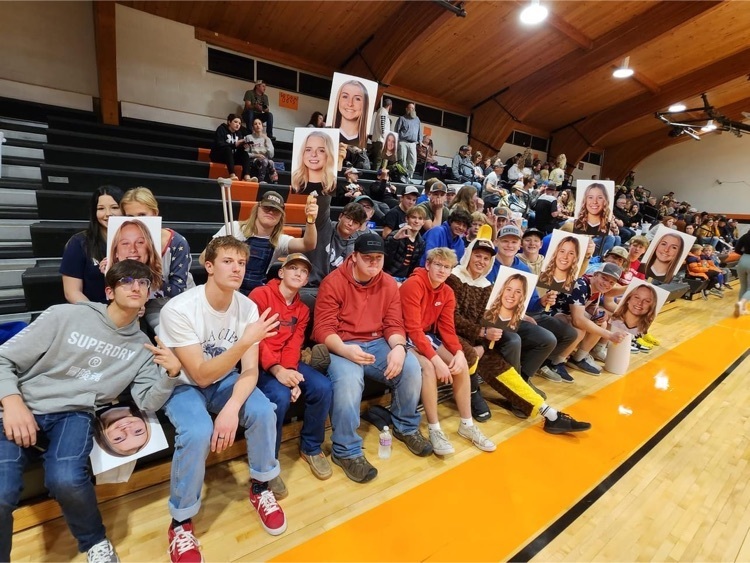 Noah Beaks is the safety patrol person for the week. Noah will be working hard helping keep his younger peers safe on the playground. Keep up the good work Noah.

Thank you Coach Pruitt and boys basketball players for your visit to Hill Top. The residents loved your interactions and Cowboy Pride. 🧡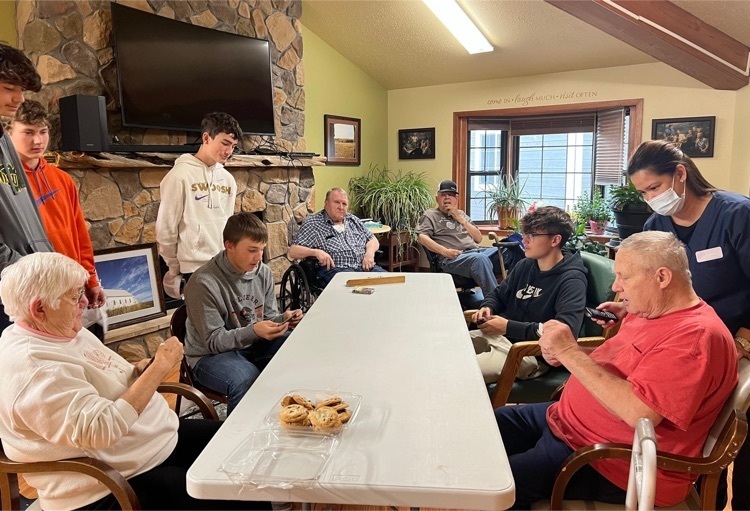 Picture Retakes!!! Wednesday, October 26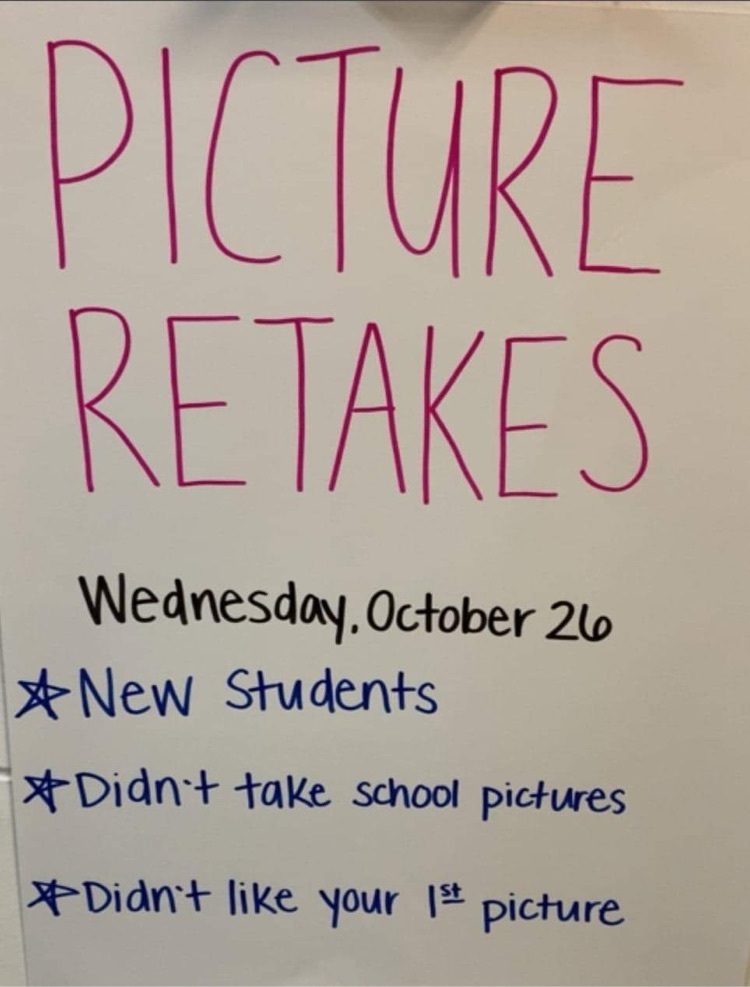 State Cross Country meet today. Proud of all of our runners including Jekori Dahlen who placed 10th, Abby Hardersen was 15th and Addie Miller 2nd. So proud of you on an amazing day. Go Cowboys!!!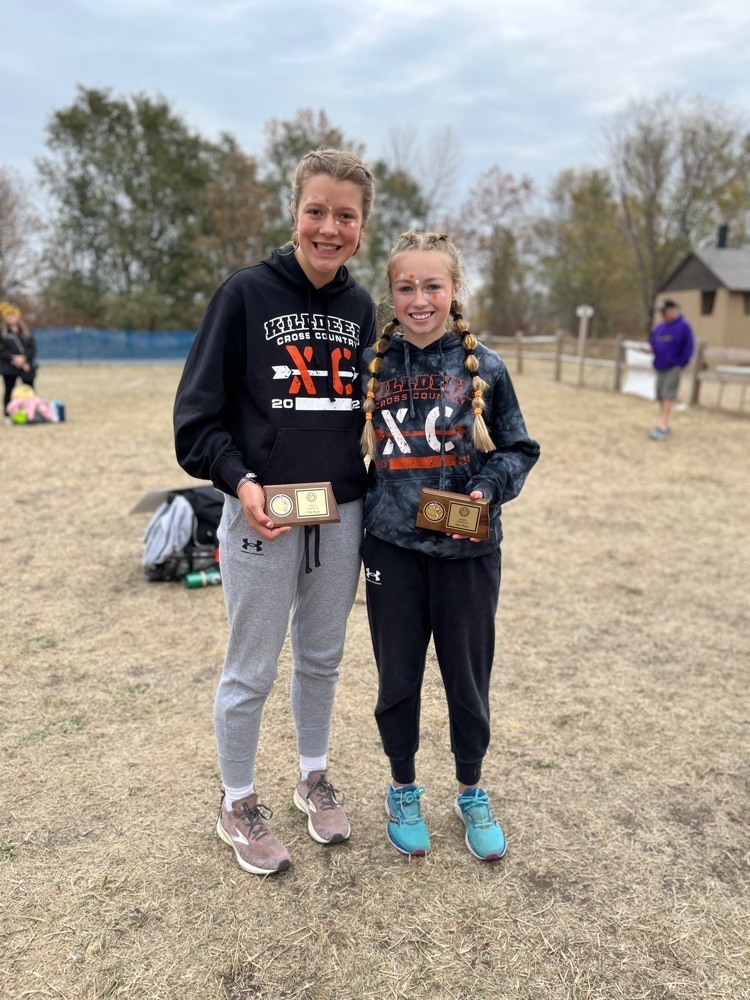 Good Luck to our Killdeer Cross Country team!!!! Wishing you all the best at the state meet in Jamestown on Friday!!!

Shahkohe Spotted Bear will be the AAA Killdeer Safety Patrol Member next week. Shahkohe was nominated by her teachers as being a great leader to her 3rd grade peers. She will be patrolling at recess to help keep her younger peers safe on the playground.
Killdeer Elementary School will be celebrating Red Ribbon Week October 24th-31st.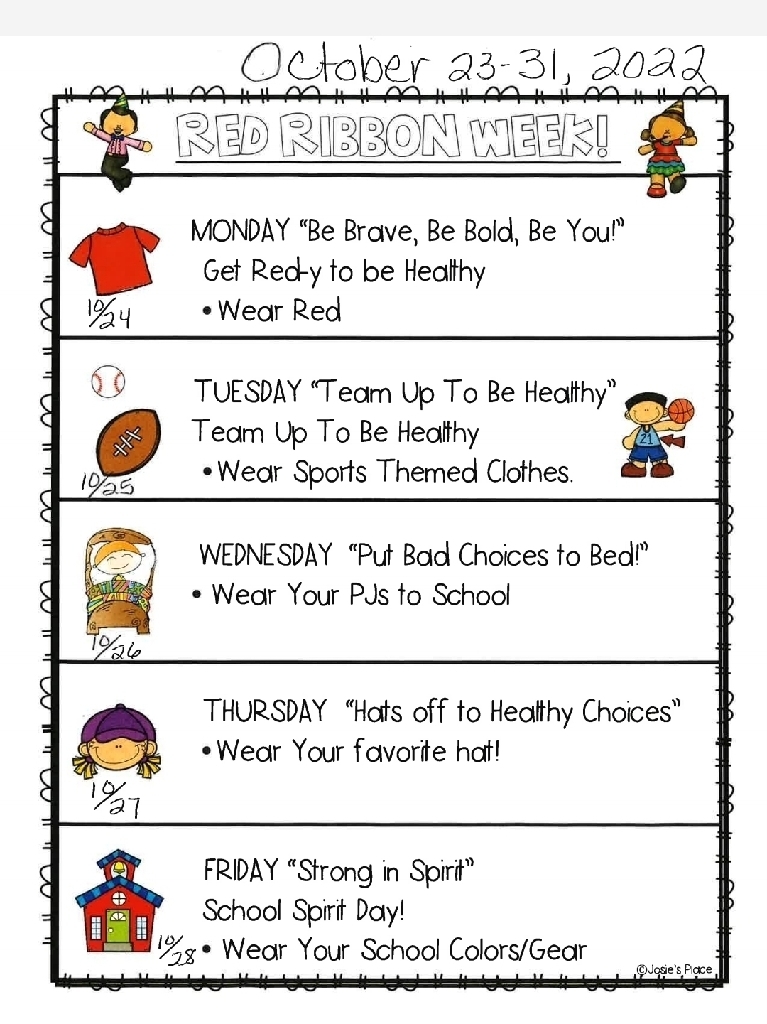 On Saturday, October 15th, ten 5th and 6th grade students attended the Surround the State in Song Children's Choral Festival in Dickinson. They rehearsed all day and sang a concert on Saturday afternoon with almost 80 other students from the area. The students spent time practicing outside of class in the weeks leading up to the festival. We are so proud of our students and all of their hard work! They did a great job! Back Row: Brandi Baysinger, Brianna Lorenz, Lauren Jacobson, Katya LaPierre, Evan Kayiranga Front Row: Samantha Schaper, Ysabella Love, Charli Clyde, Eva Rohde, Cinch Smith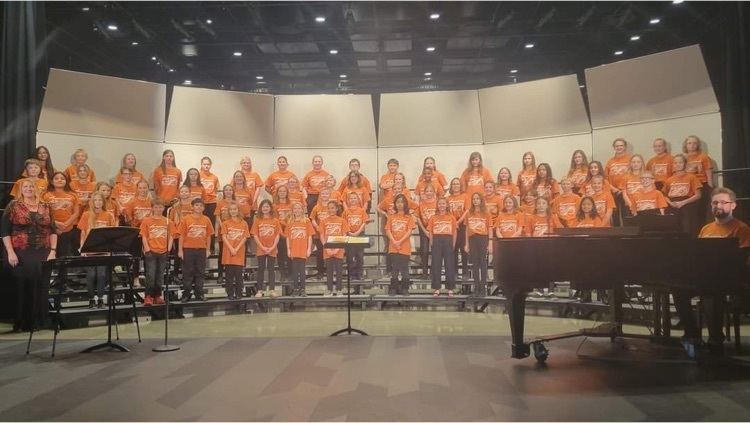 Killdeer Band at the DSU homecoming parade. Go Cowboys!!!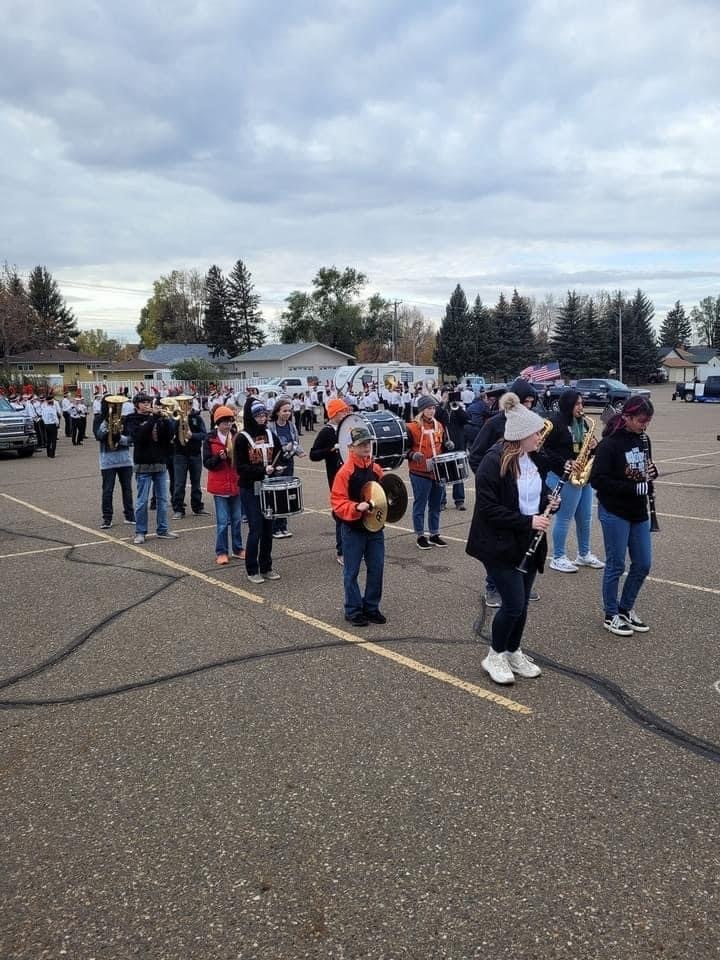 The HOSA Future Health Professionals chapter traveled to Bismarck to participate in the Fall Leadership Conference. Students learned about mental health, leadership in nursing, and resiliency.

Sophomores participated in some career exploration at Manufacturing Day in Dickinson on Wednesday, Oct 12.