22-23 Scholarships are now available! Make sure to check out our latest scholarship page. To get started with your first application click the link:
https://www.killdeer.k12.nd.us/page/scholarships
For further assistance, please contact Holly Schmidt!
There will be a mandatory PARENT AND PLAYER meeting for any girls wanting to go out for Junior High Girls Basketball on Monday, October 17th at 3:15pm in the High School Commons area. Parents and Players are both required to be there. Please make arrangements to attend. Any questions see Mr. Walker or Mr. Johnsen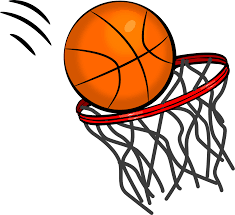 The first grade crew enjoyed their learning trip to Papa's Pumpkin Patch!!

Congratulations Coach Horgeshimer, Girls Regional Cross Country COACH of the YEAR!!!! We appreciate all your time and dedication.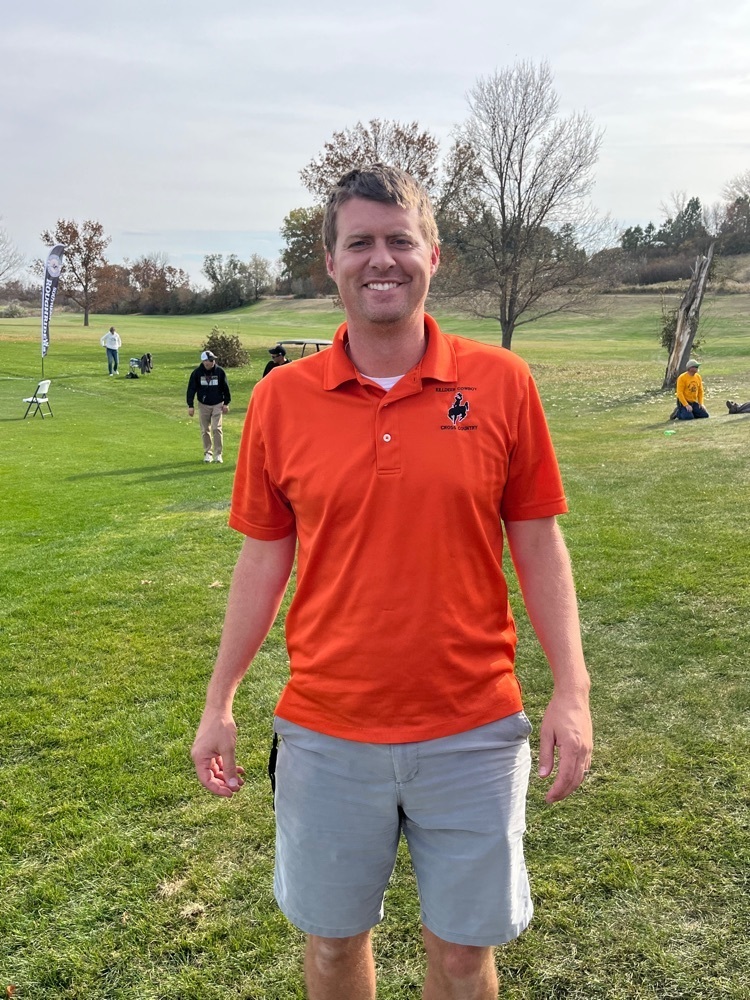 Cross Country Regional Meet 🧡🖤 Varsity Results: Addie Miller- 2nd girls Abbie Harderson-6th girls Jekori Dahlen- 6th boys Congratulations!!! Cowboy Proud!!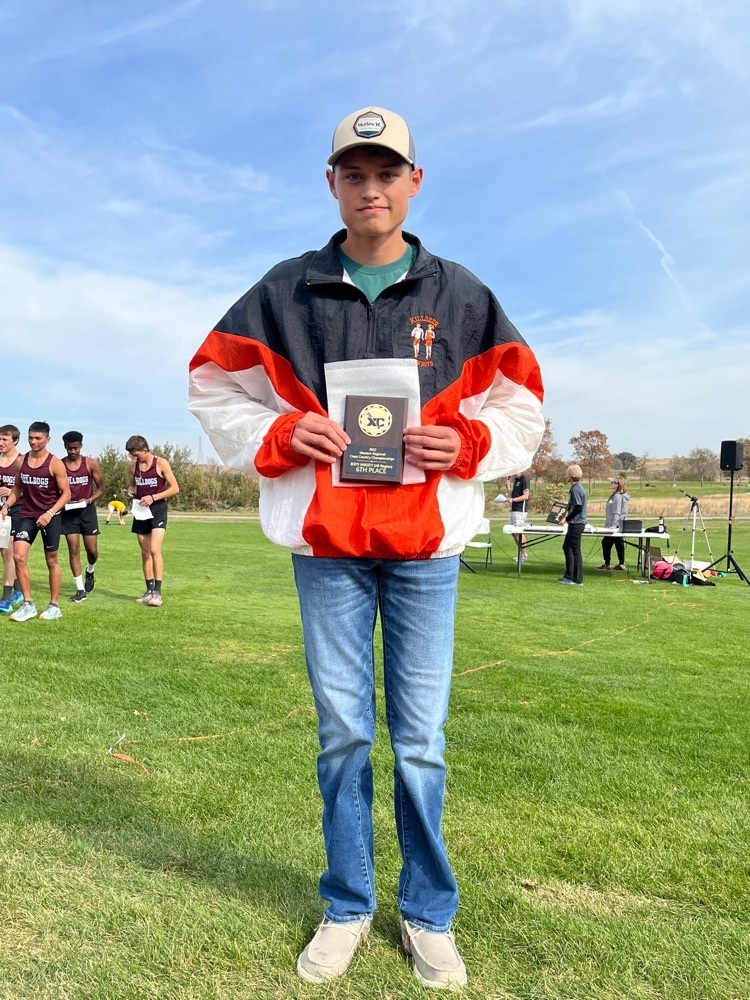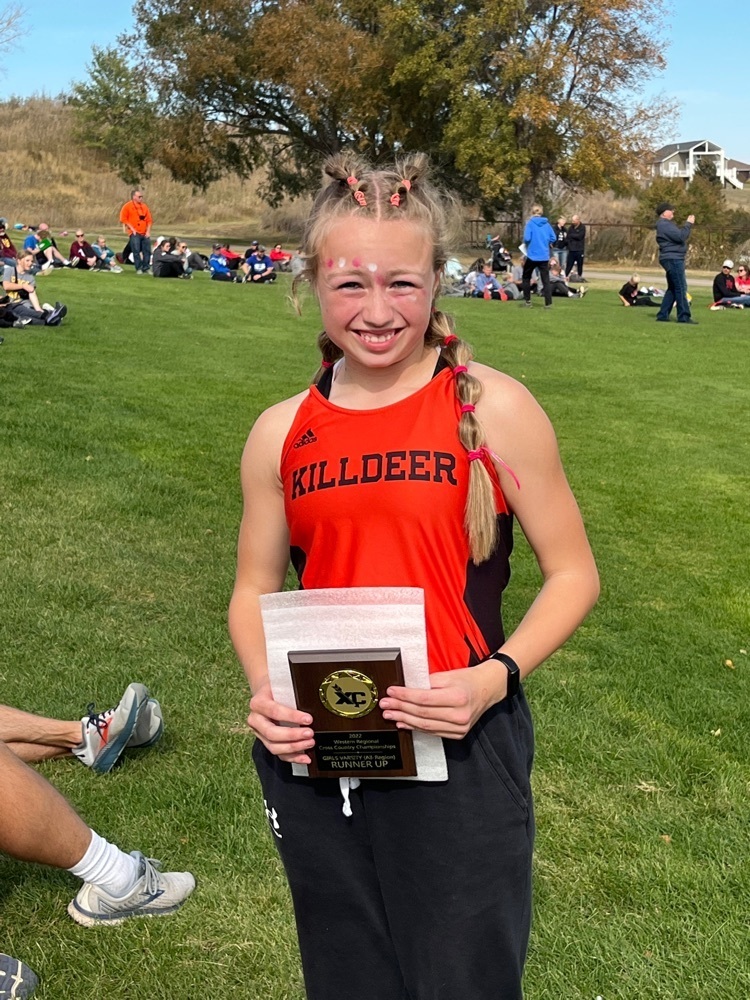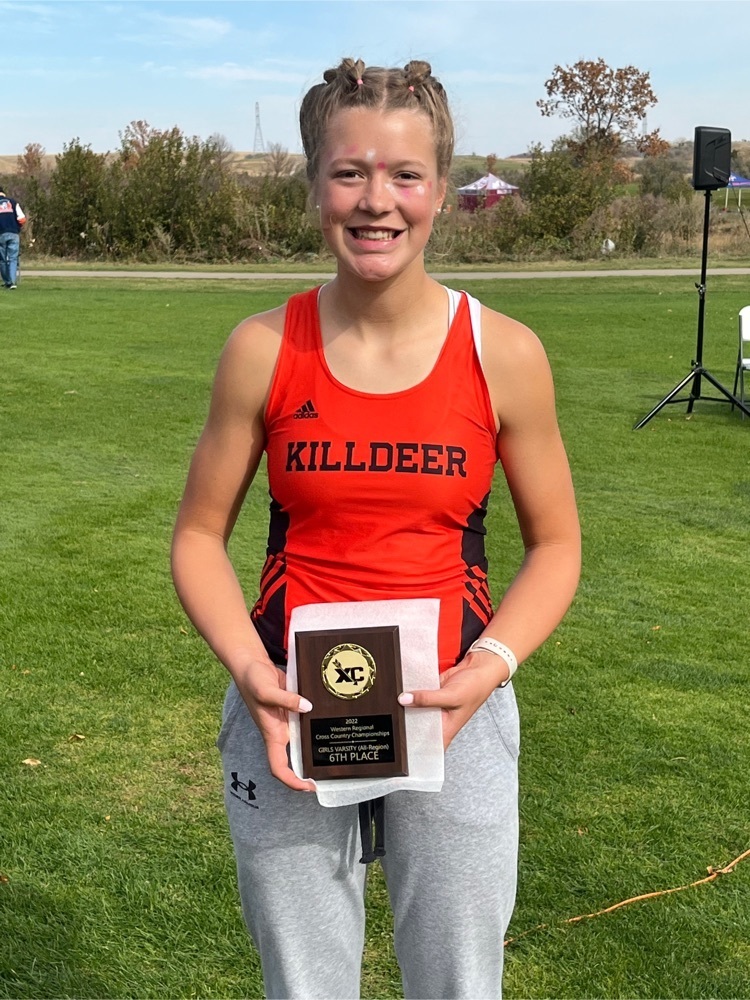 Our Killdeer Cowboys JV Girls Region Champs! Congratulations to Brylee Mossett - 5th place Girls JV!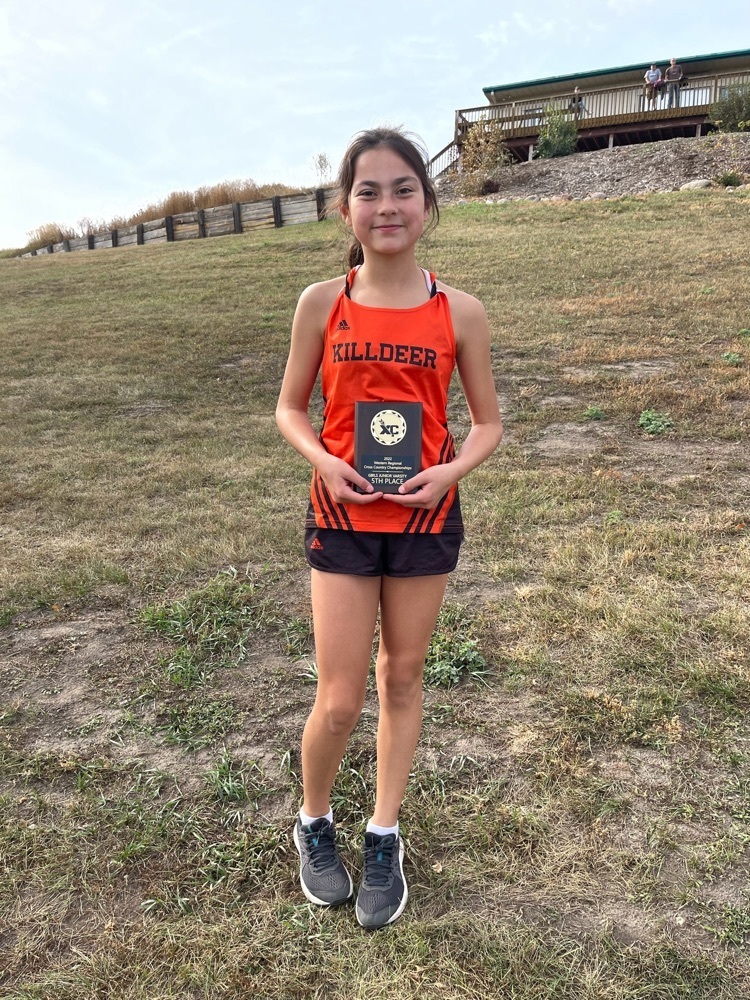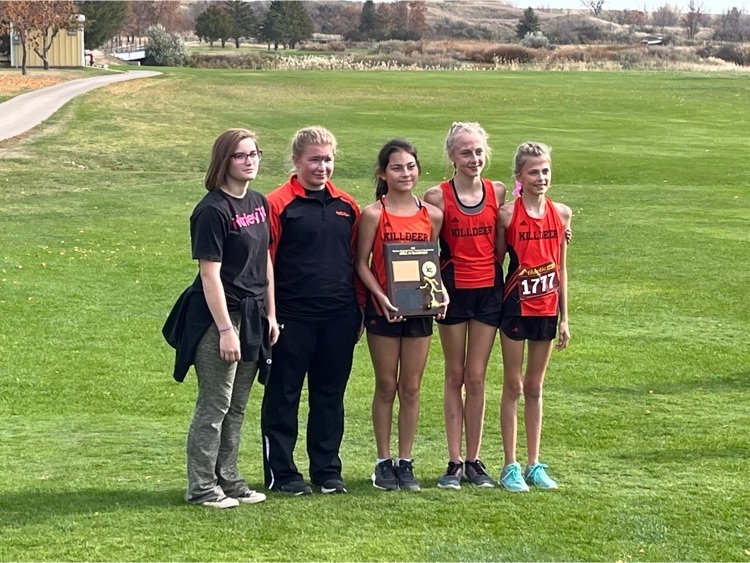 Good luck to our Killdeer Cowboys Cross Country team at regionals in Washburn today. GO Cowboys!!!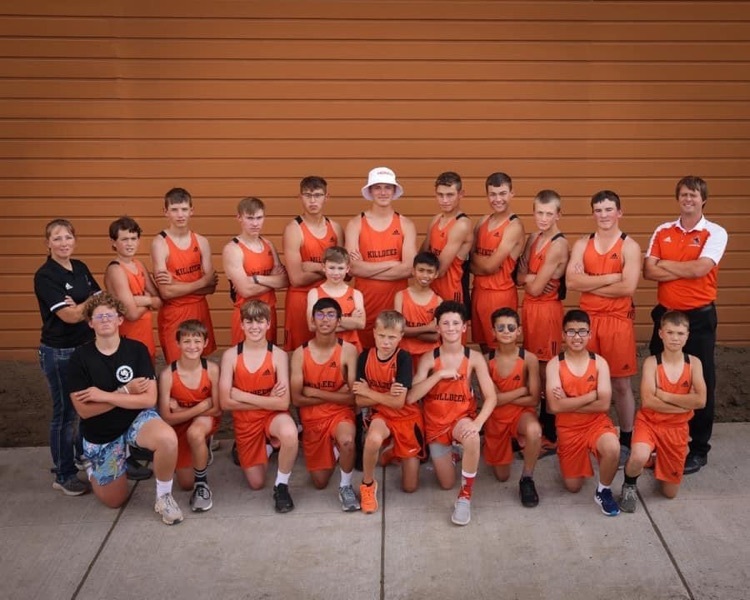 Addie Miller is the #2 ranked Class B Cross Country Runner in the State! She narrowly lost to the #1 runner last week and has another try this week-end to knock her off at the regional cross country meet in Washburn.       Today she celebrated with her classmates. Their support was truly amazing! They all let out a loud roar and cheers were rumbling through the classroom. Nice to see the kids acknowledge a fellow classmate like that. Congratulations Addie. We are so very proud of you!!

Madison Helfrich will be our safety patroller for the week of October 10. Madison will be helping to keep students safe on the playground. Congrats Madison!

High school winter cheerleading tryout practice will take place October 6th and 7th in the High School wrestling room right after school. Cheer Tryouts will be Monday Oct 10th starting at 3:30pm. For more information contact Coach Kuntz at
hollie.kuntz@k12.nd.us

Kids on the Run wrapped up their season with a race in Killdeer today. Future Cowboys hard at work!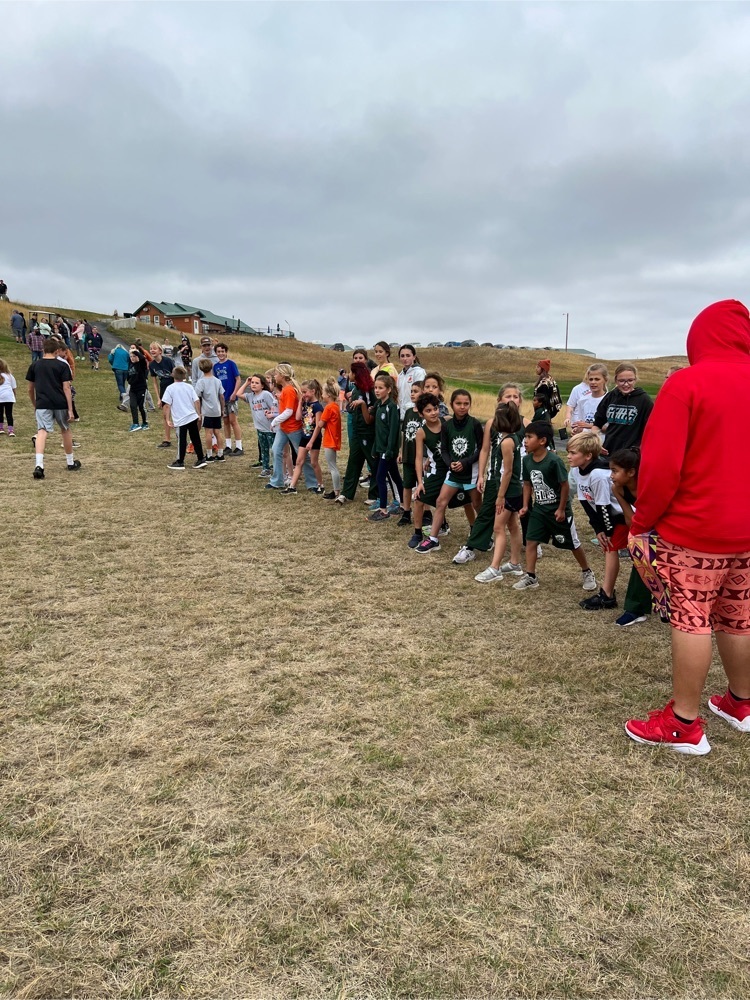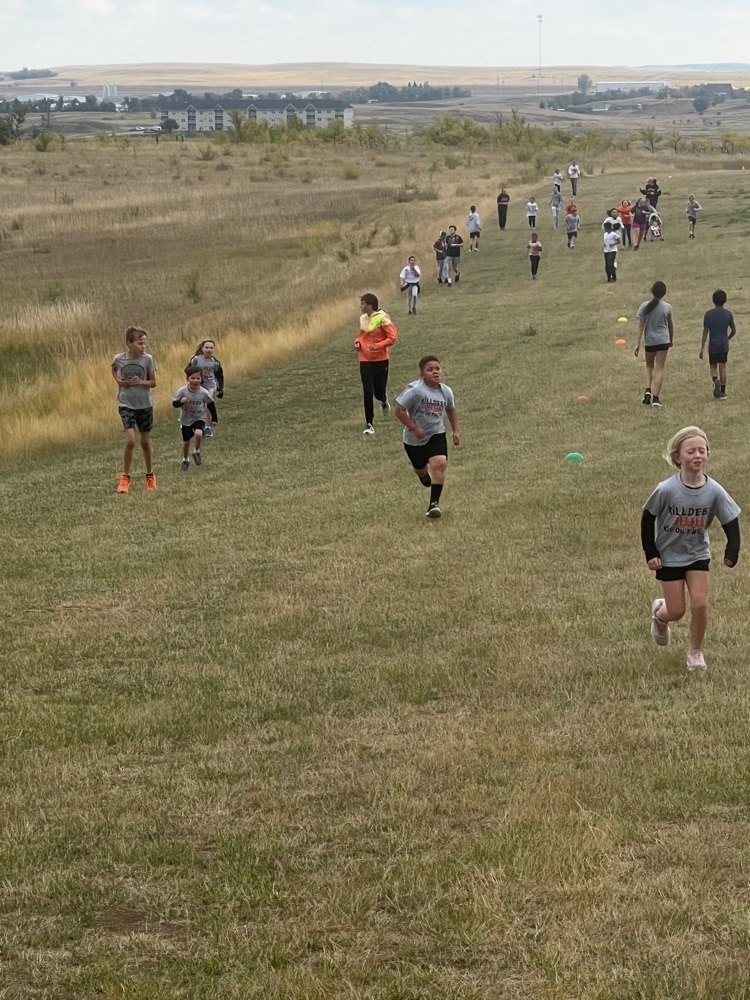 We appreciate our hard working custodial staff. Thanks for all you do!!!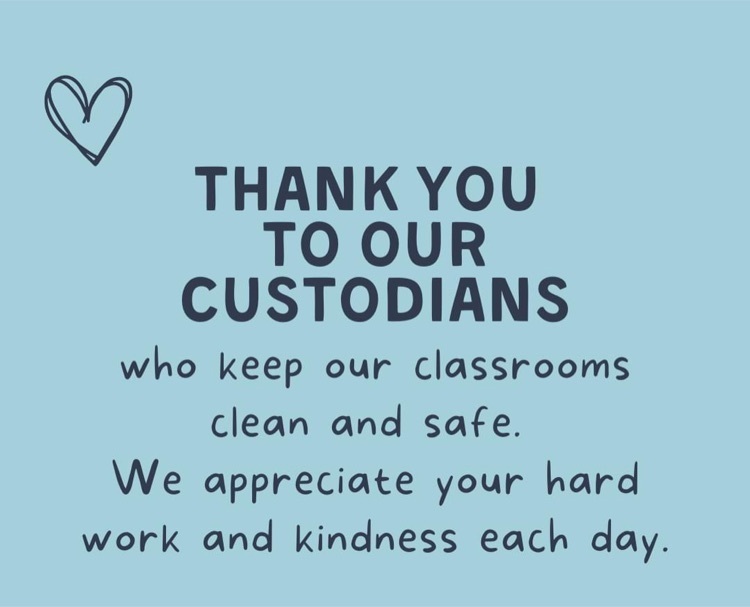 Big win over Southern McLean! Thanks for the continued support this football season. We love our Cowboys!!!

The AAA Killdeer Safety Patroller for the month of November is Gracie Brown. Gracie will have extra duties this month helping with training our new patrollers. Congratulations Gracie!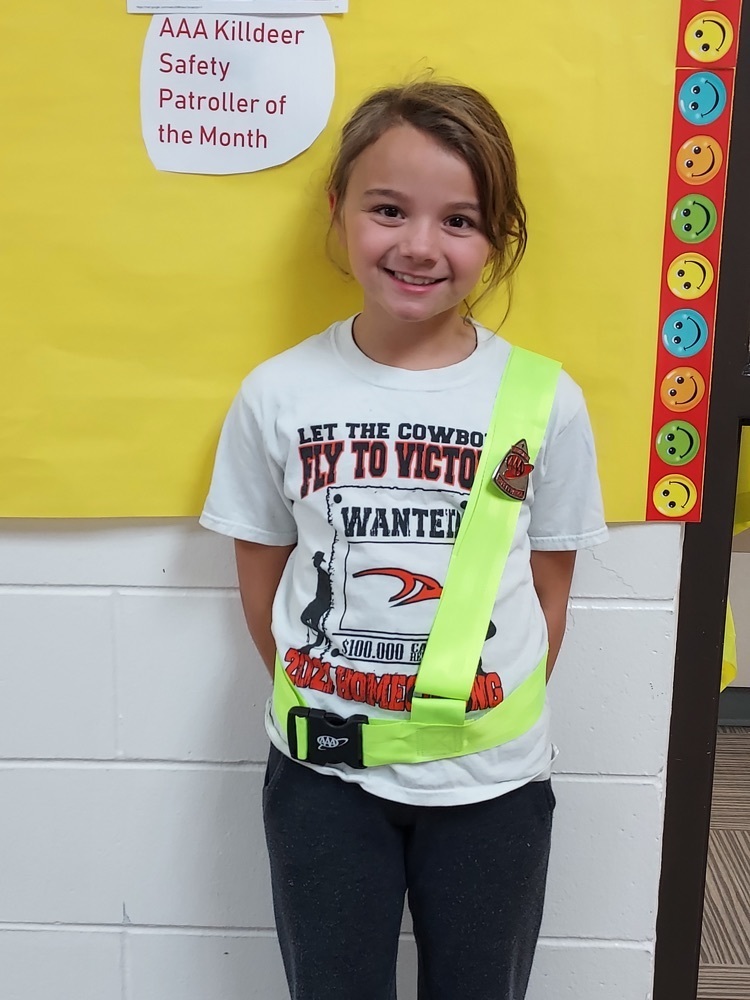 Dr. West's Physical Science class got to witness a nitrogen explosion. Loud and powerful…a fun surprise for all!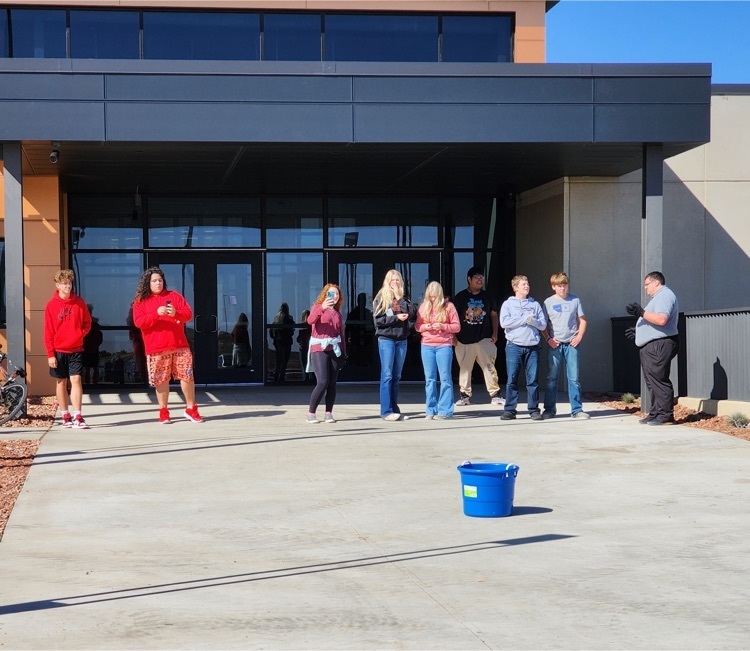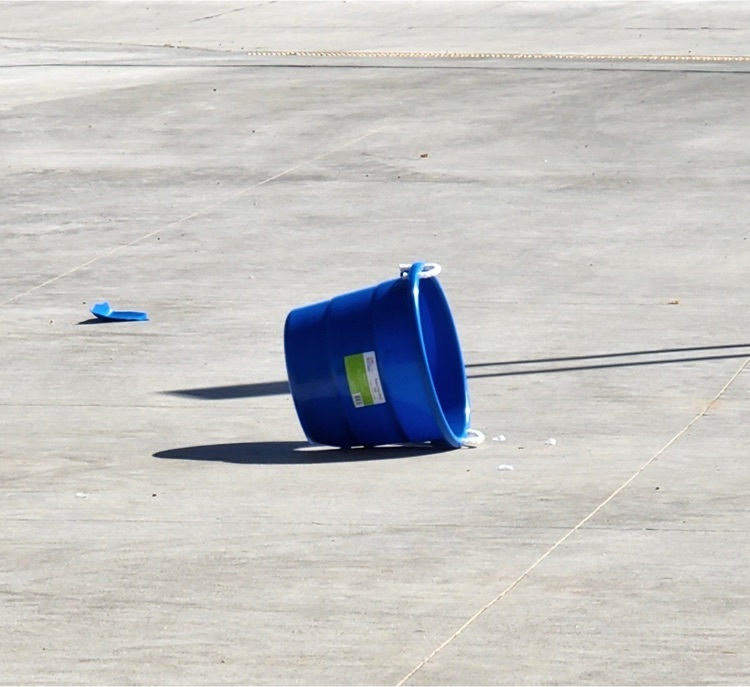 Cross Country competed in Grand Forks today! Jekori Dahlen, Addie Miller and Abby Hardersen placed in the top 20. Proud of all of our competitors. Go Cowboys!

The Killdeer FFA Range Judging team (L to R, Tate Norby, Ali Schettler, Landry Dvorak, Audrey Dvorak, Tessa Dvorak) competed in the state Range Judging Contest near Medina on Thursday. This group of first year judgers finished as a high bronze team, and Tessa was the 10th place gold individual. Congratulations to all on a successful day!

Our Cowboys competed in Watford City today. The ladies had 5 place in the top 10. Proud of all of our cross country runners!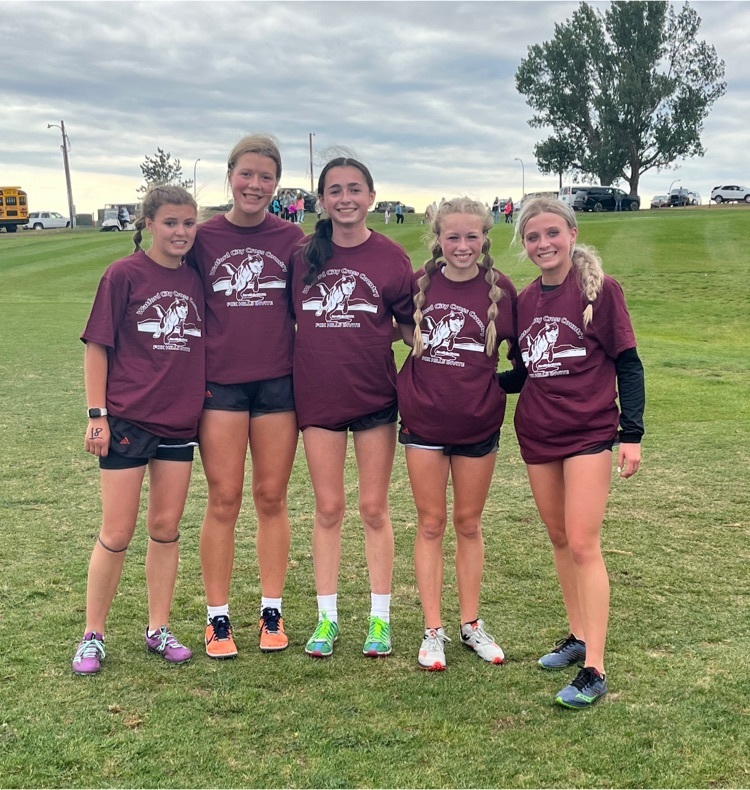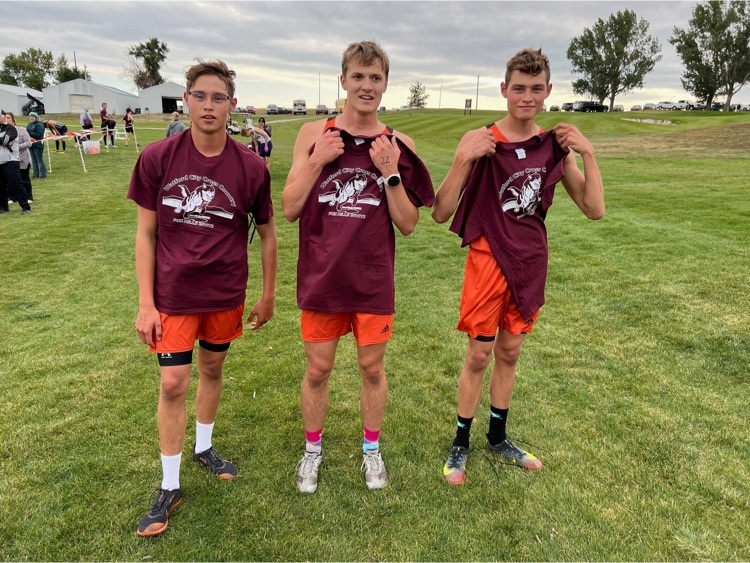 5th and 6th grade girls basketball both placed 5th in the South Heart/ Belfield tournament. Great job Cowboys!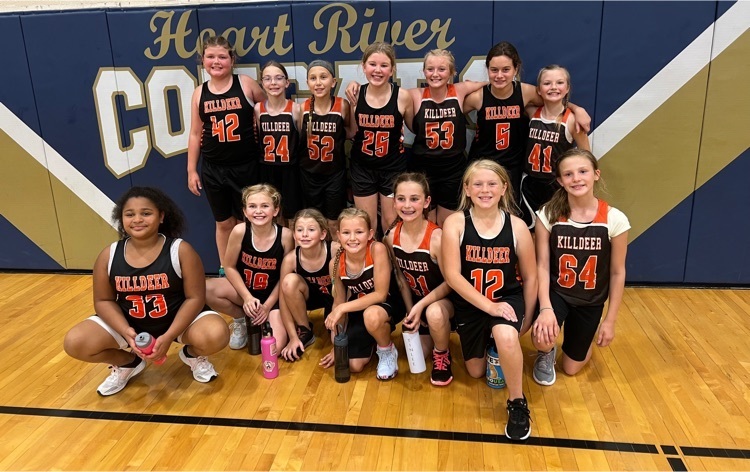 Homecoming Pep Rally 2022🧡🖤