Mrs. Pennington's 3rd grade is reading to Miss Knutson's Kinder class for Read Across America week!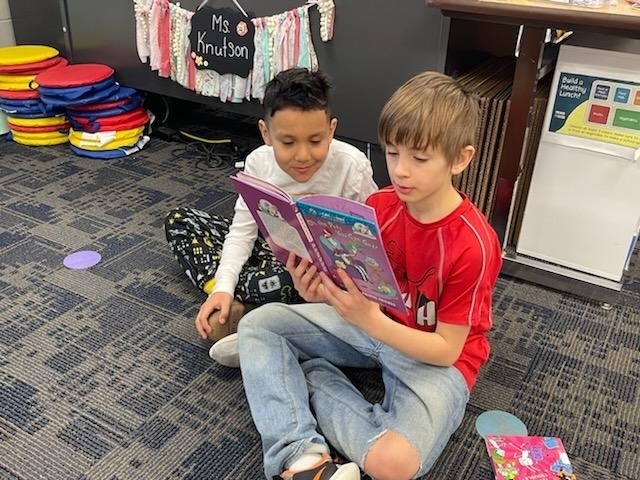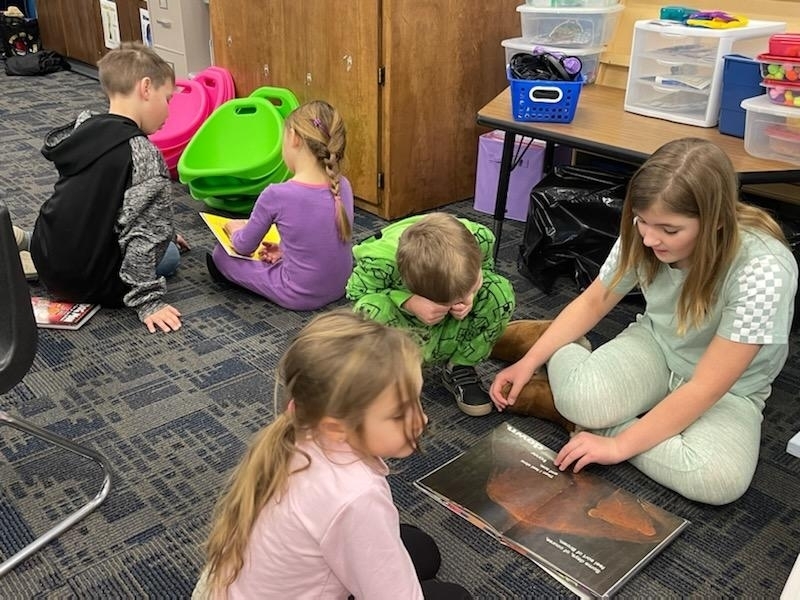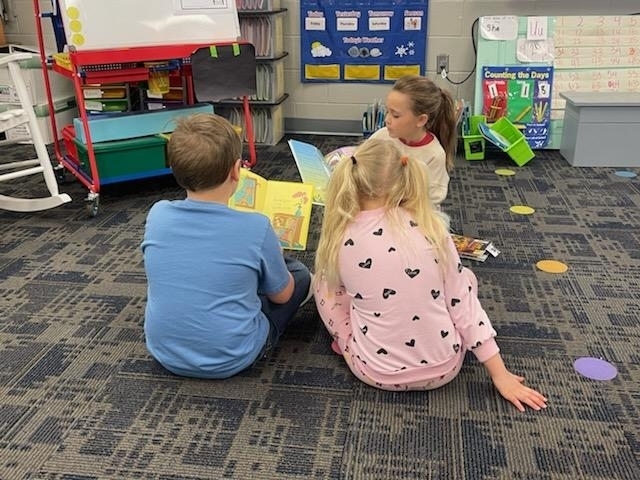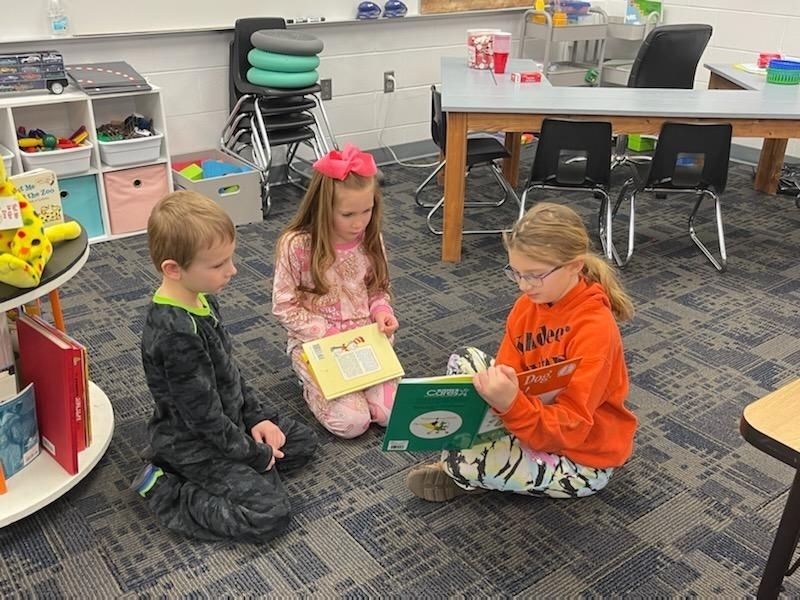 Shout out to our Varsity Boys Basketball team for closing out their season with a hard-fought game against Heart River. We are so proud of you! 📸 cred: Shila Schleppenbach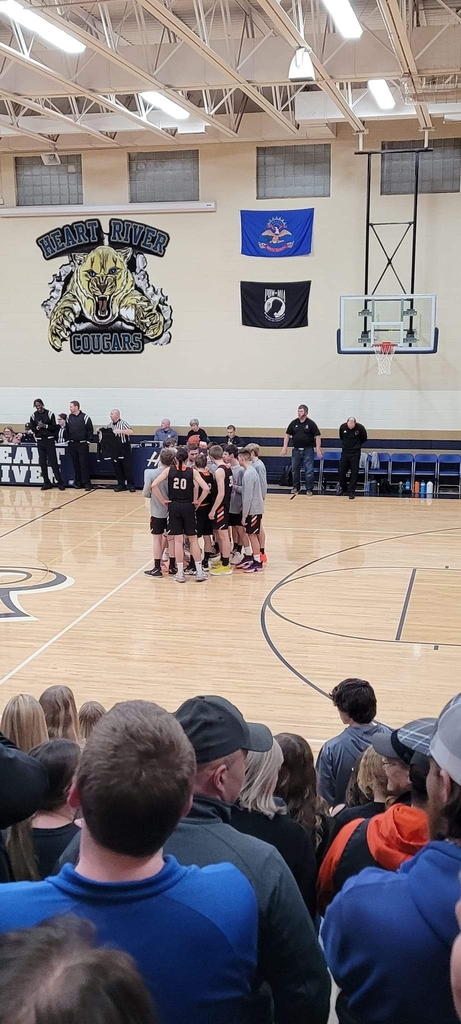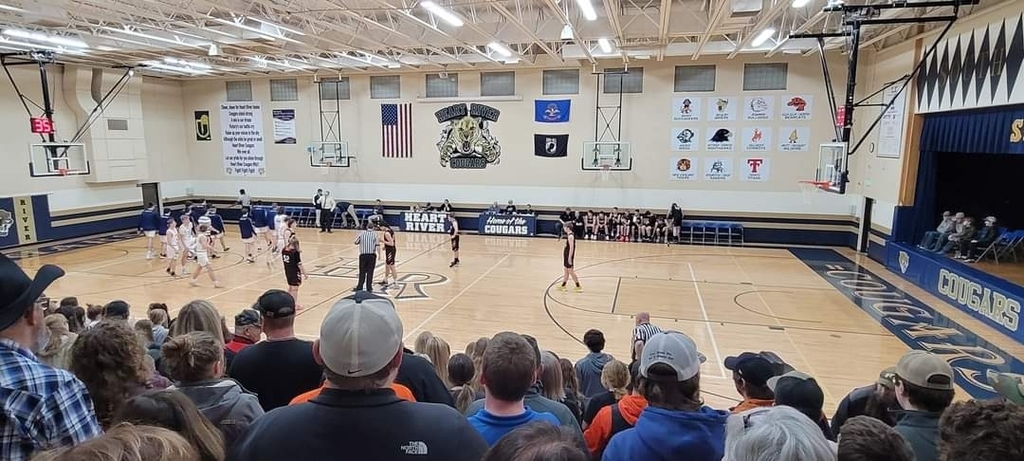 Mrs. Pam Kukla, KPS Board President, was a guest reader today in Mrs. Simmons Kindergarten class. Our school is celebrating Read Across America week and has welcomed a variety of guest readers!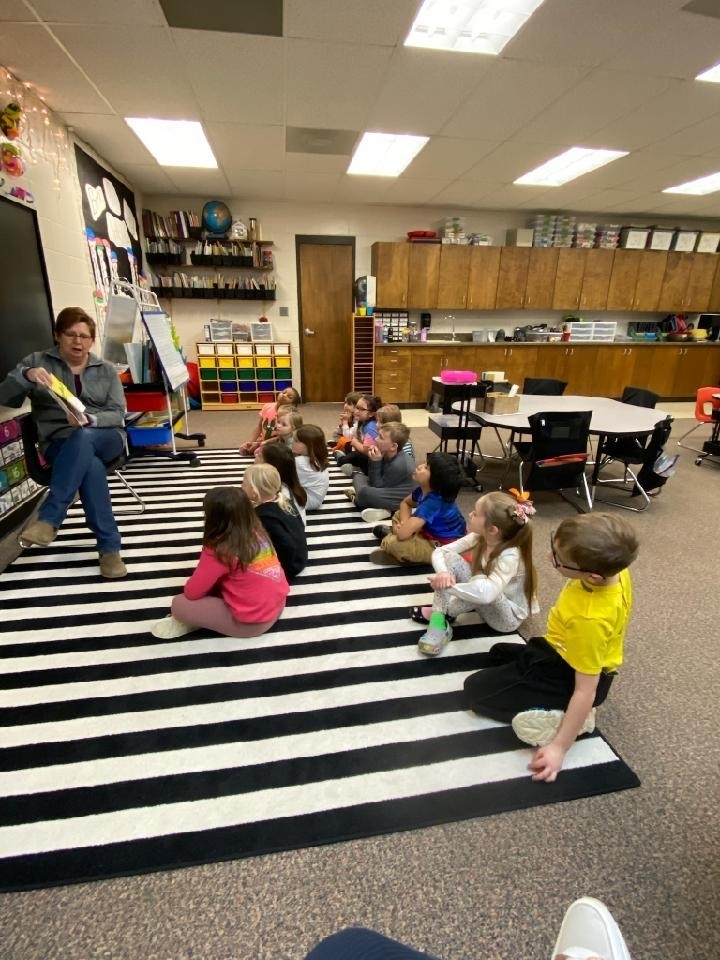 Friendly Reminder that it's picture day tomorrow! Bring a smile!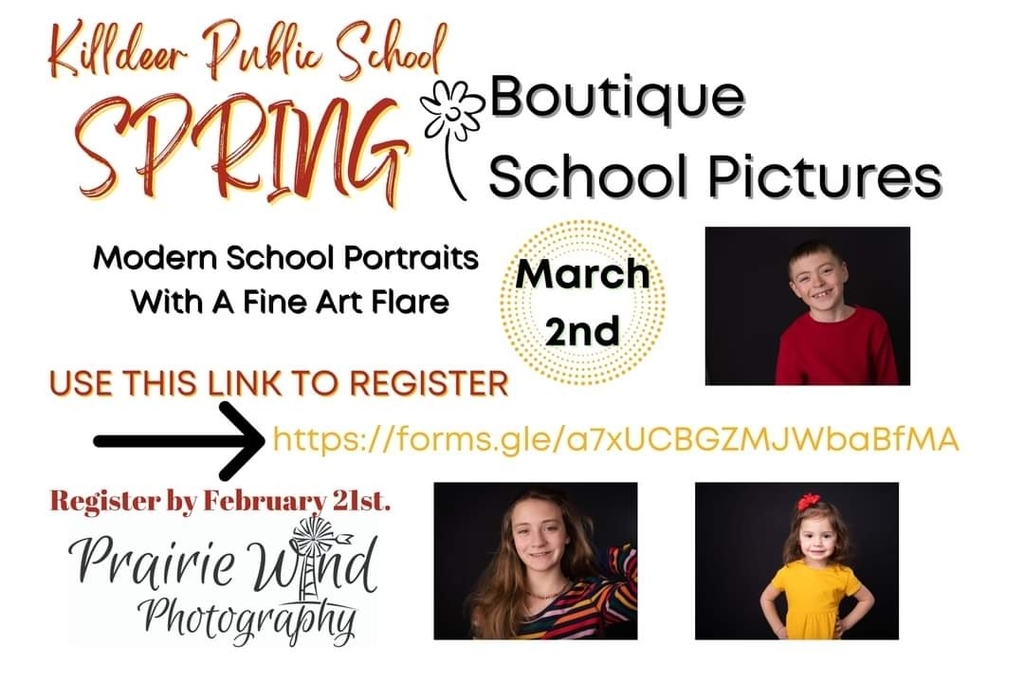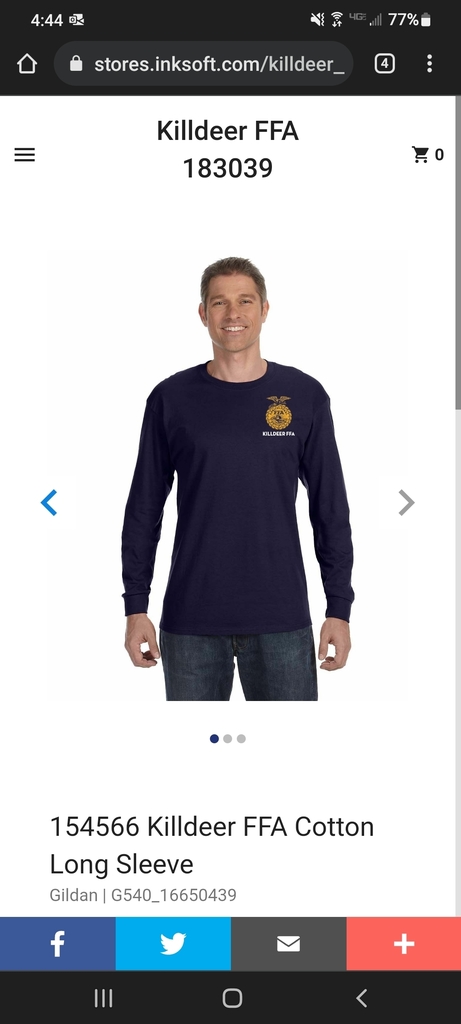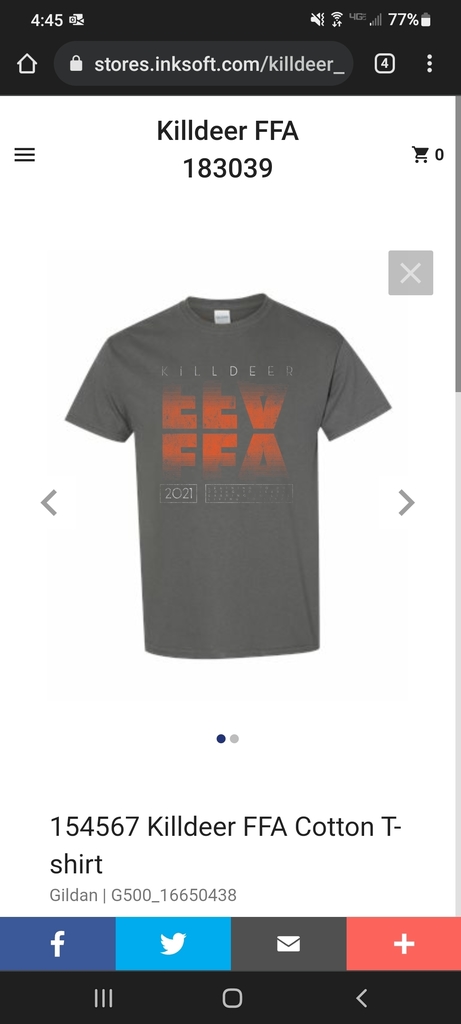 Don't forget the Killdeer Cowboy Sports Booster social tonight at the American Legion. It starts around 6pm and everyone is welcome! Great place to hang out if you're taking kids to SnowBall!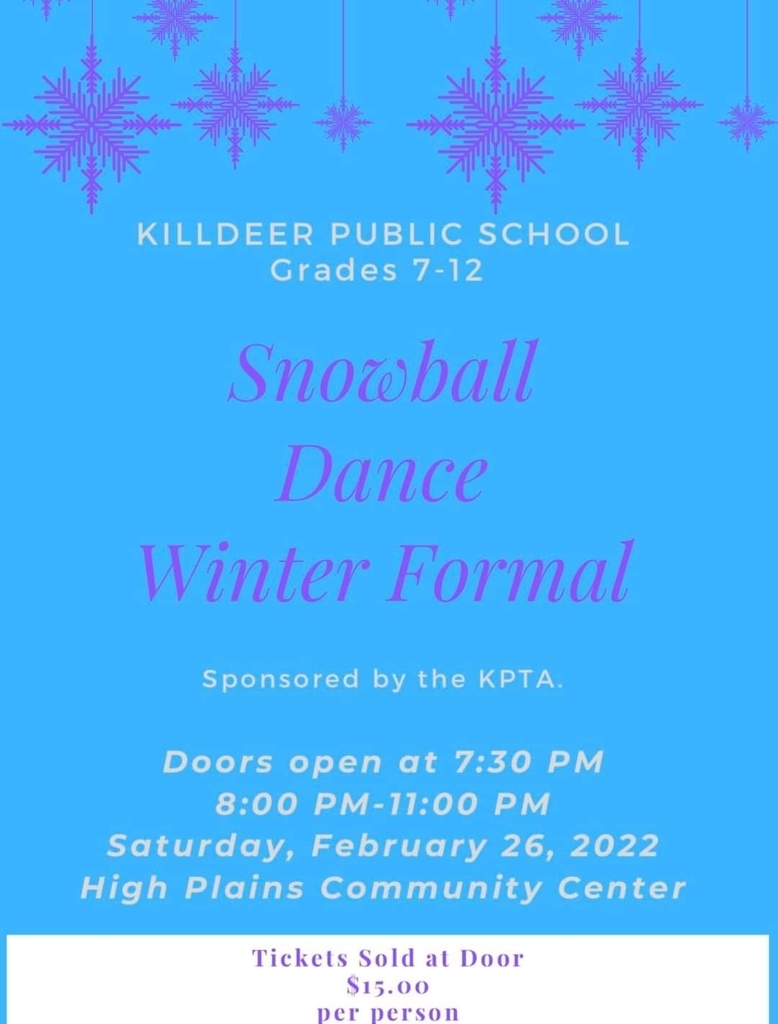 Congratulations to our Boys Basketball team for winning a nail biter over Garrison! 51-50
Come join KPTA for Pastries with Parents and Law Enforcement tomorrow morning at 7:45 am in the Wrestling Room!
Shout out to the Mountain Milers who completed a 5k in the halls of the school at the end of the day. Way to go, teachers & kids!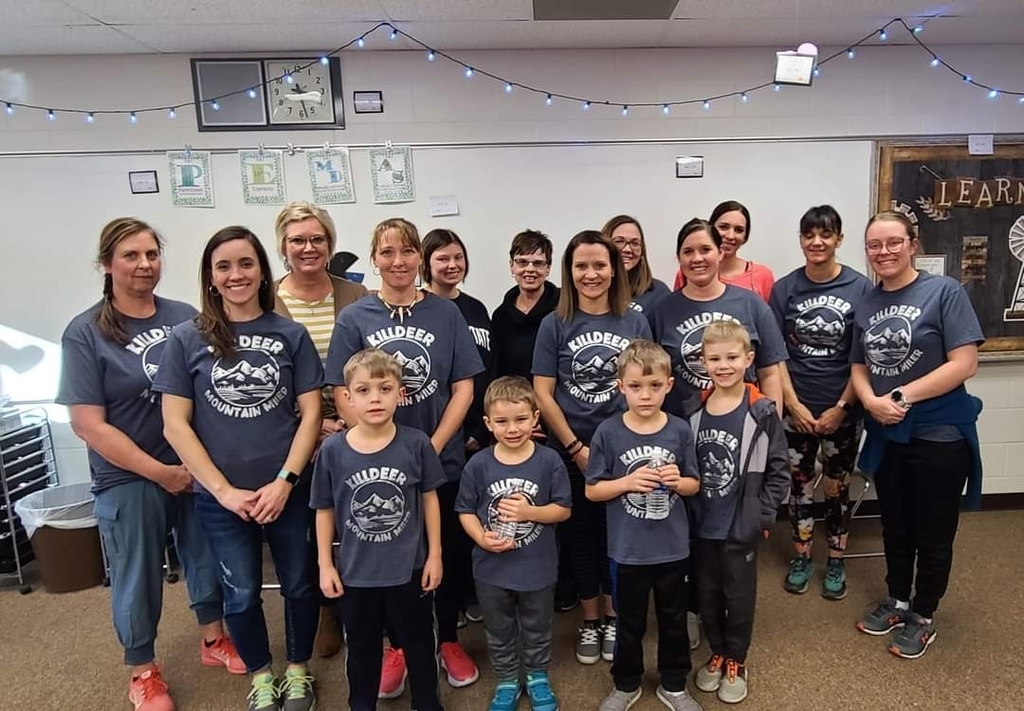 Come join KPTA for Pastries with Parents and Law Enforcement this Friday at 7:45 am in the Wrestling Room!

Congratulations to our Spelling Bee contestants and our winner, John Roundy. We are so proud of all of the contestants who competed in the Dunn County spelling bee today. Special thanks to Mrs. Sayler for organizing today's event.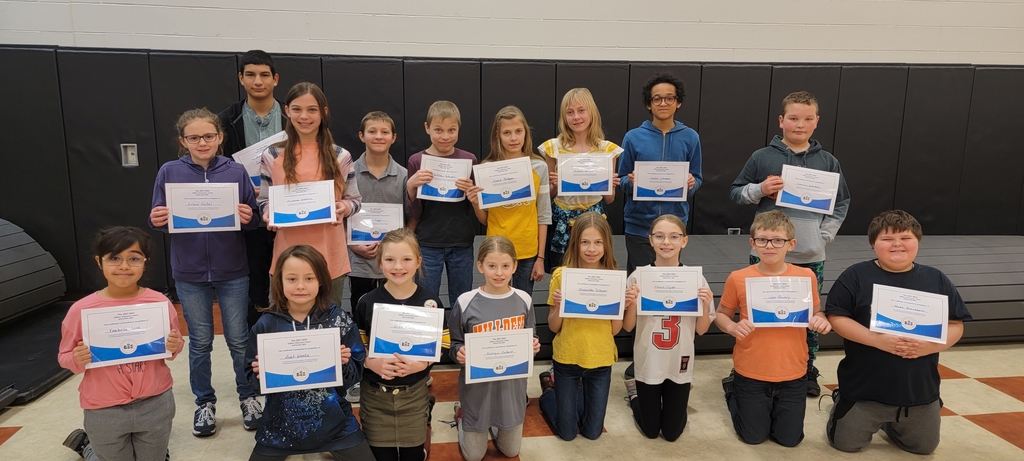 Yesterday, the Killdeer FFA chapter reached the midpoint of the Winter CDE season, traveling to Bowman to compete in the Badlands Judging Contest. It was another successful day for the chapter, with the Ag Sales and Livestock teams taking first, and the Agronomy team taking third!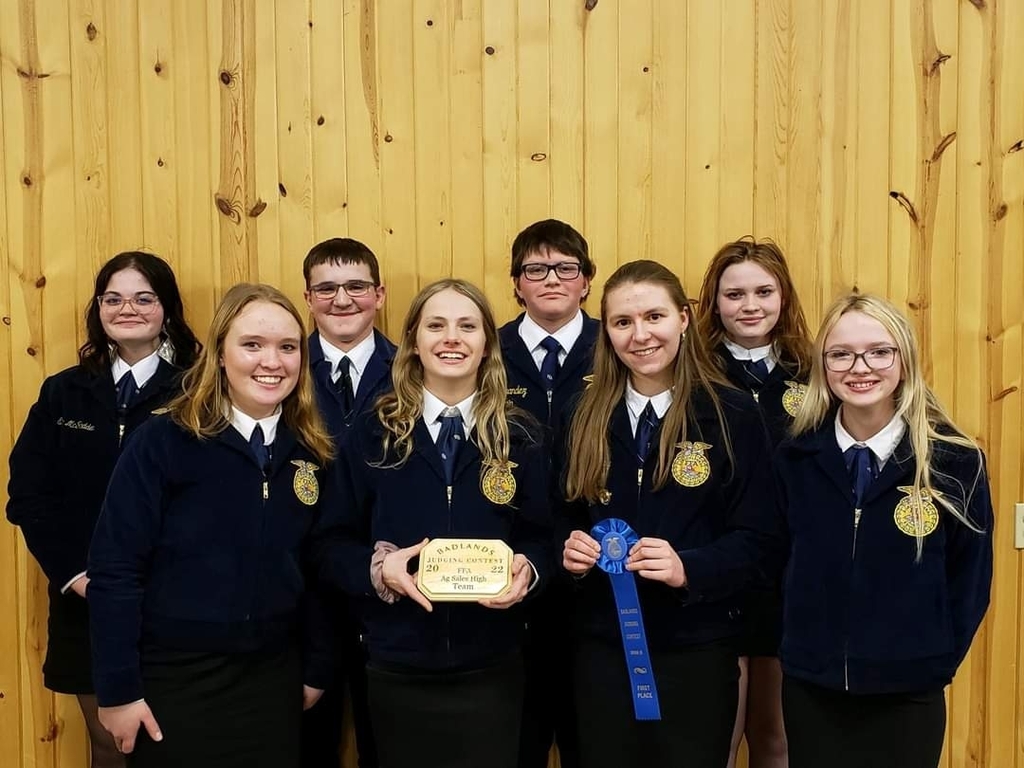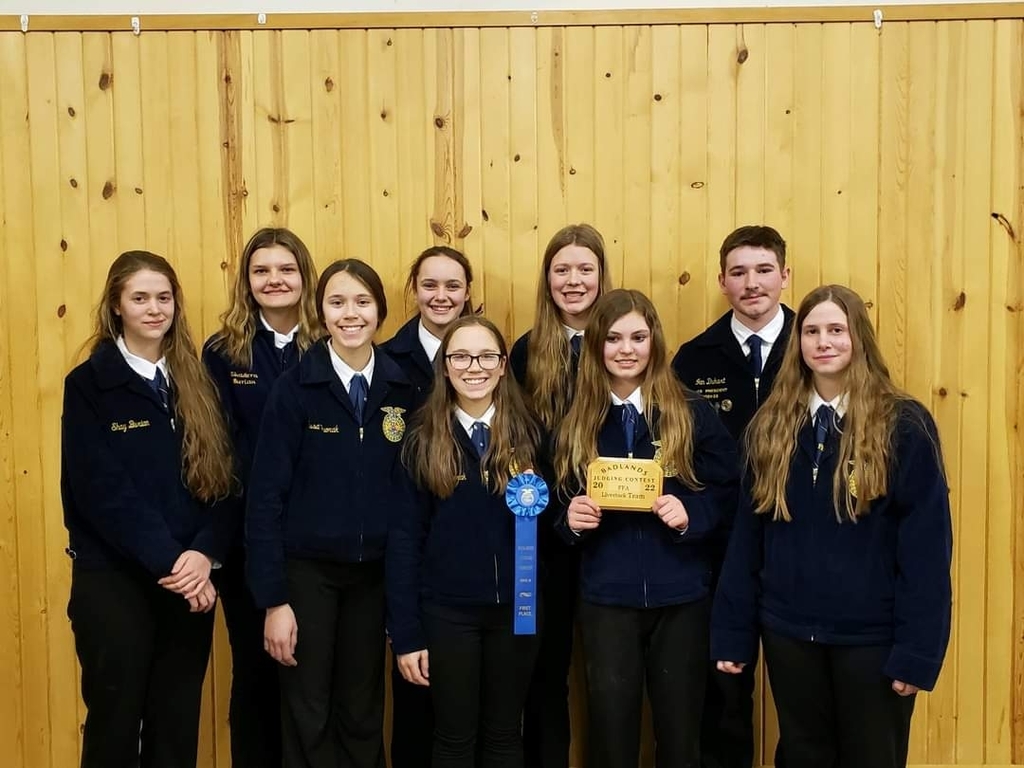 Here are a few photos from State Wrestling. Check out the news story for a State 2022 wrap up from Coach Elkins! Go Cowboys!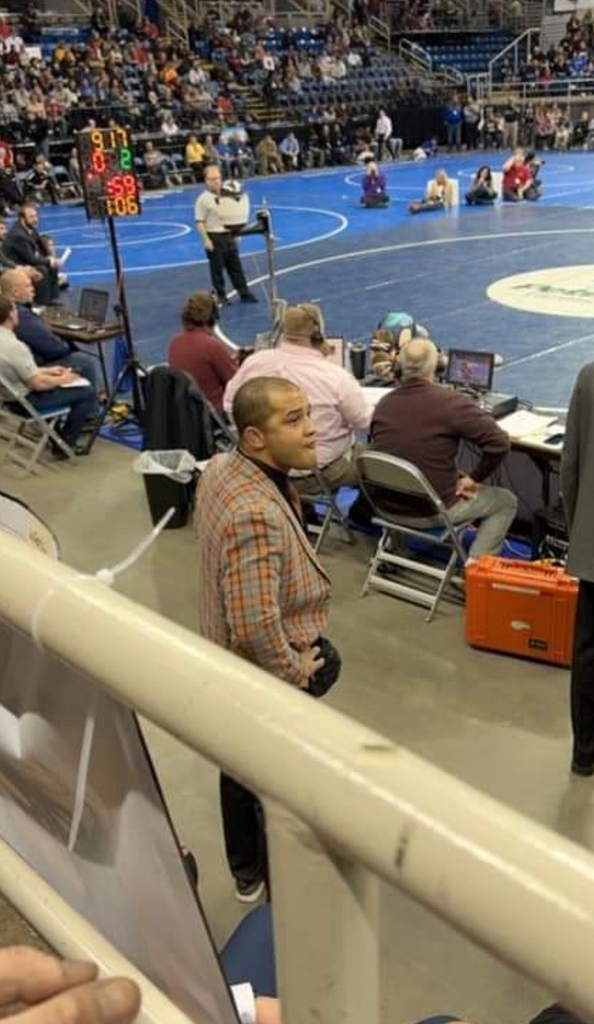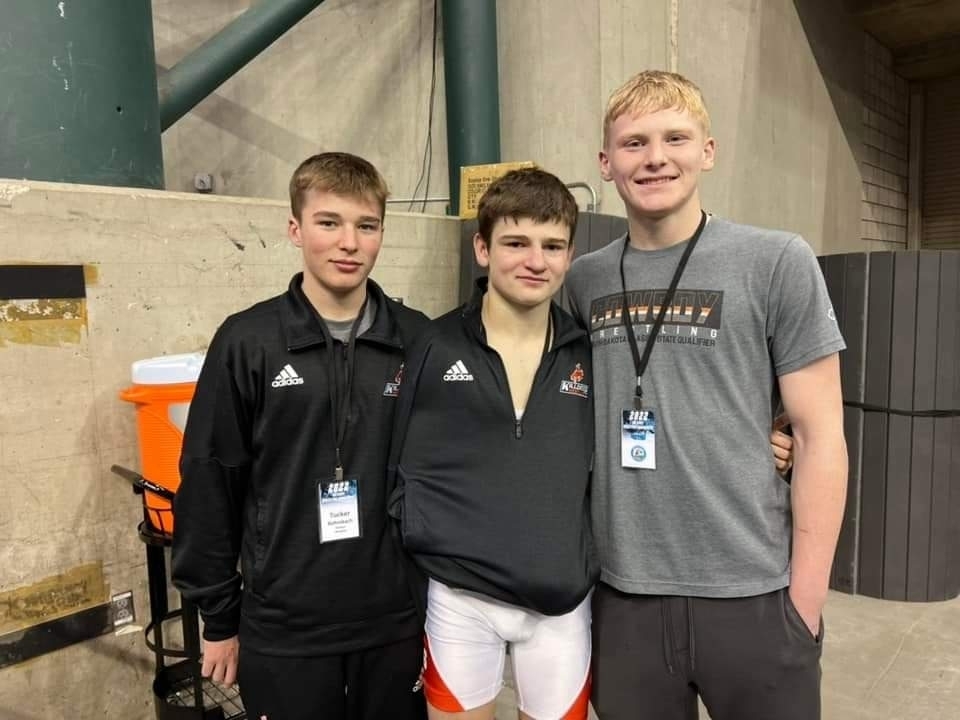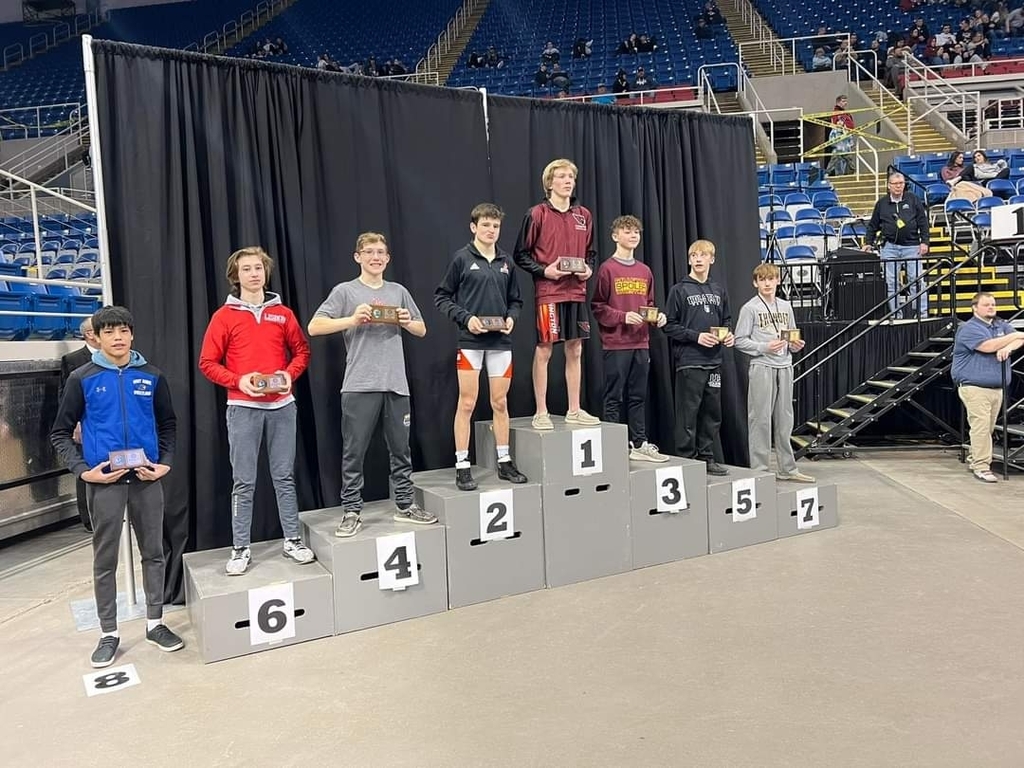 Our wrestlers are making us proud in Fargo this week! Here's the update as of this morning: Championship 113 - Jace Andersen Placing Rounds 120 - Cody Simmons 285 - Ben Roundy 132 - Tucker Bombach 170 - Noah Jepson 105 - Adali Simmons Best of luck to all of the wrestlers today. Killdeer is so proud of your hard work and we are all rooting for you!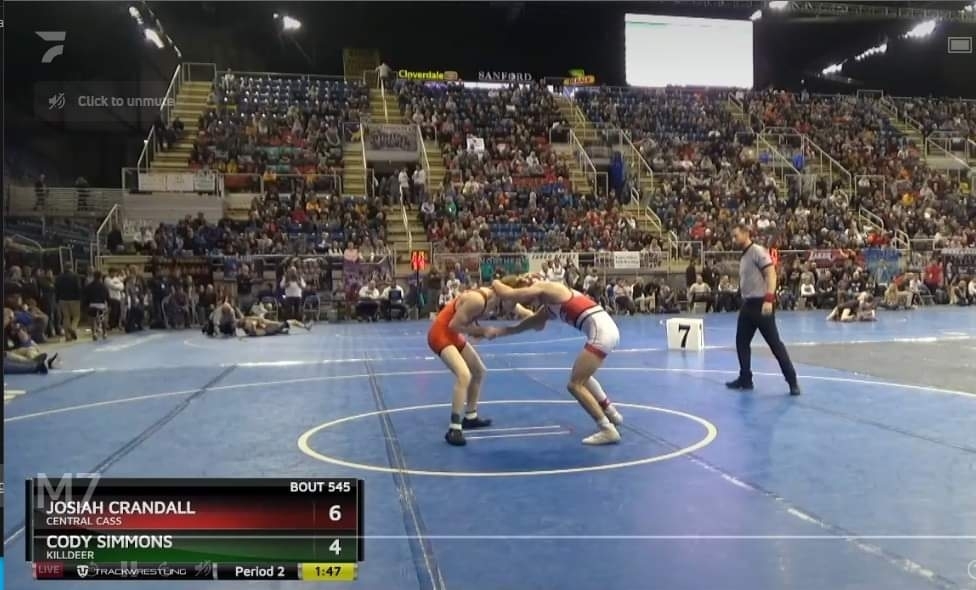 Special shout out to Takoda Benson, Grade 2, for assisting Mr. Simmons during the fire drill this afternoon. He got a sneak peek at what is happening inside the building when everyone else has exited.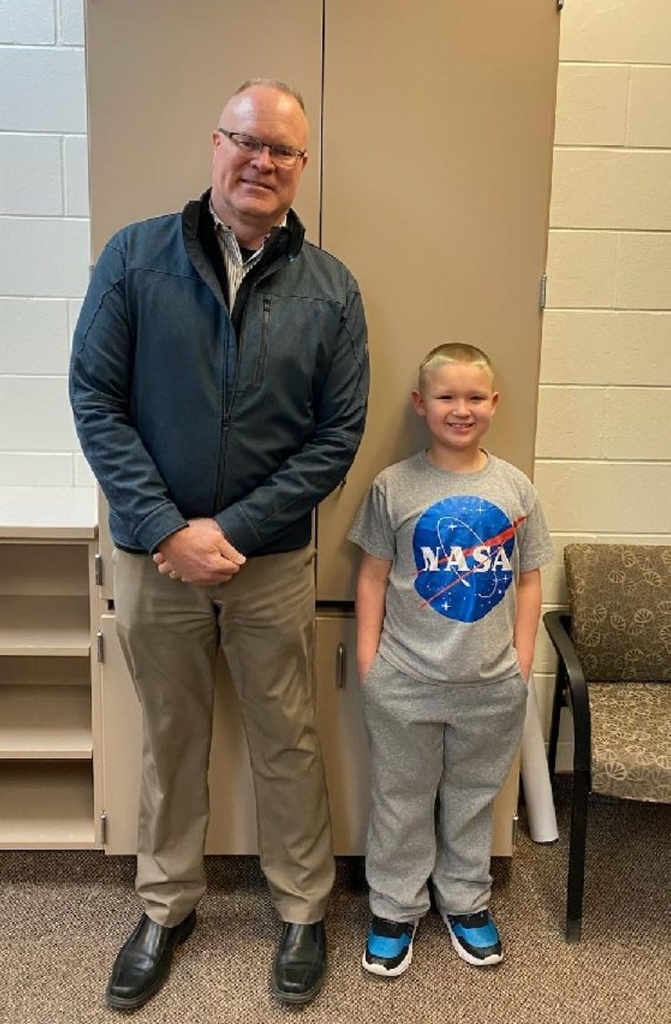 Our students and staff lined the halls this morning to send our wrestlers off to State with a dose of Cowboy spirit!
The Cowboys Wrestled TOUGH today! We had 6 finalists and 10 qualifiers for the state tournament.Jace Andersen was region champ. Dean Dumas,Tucker Bohmbach,Noah Jepson,Colter Thormahlen,and Ben Roundy were runner ups. Cody Simmons, Ashton Frei, and Birch Bang took third. Elijah Ramos took fourth. Wyatt LaPierre, William Roundy and Christian Ramos took fifth. As a team we finished 3rd in the region. We head to state in Fargo Wednesday, and we will Wrestle Thursday and Friday in the individual tournament. So proud of our cowboys!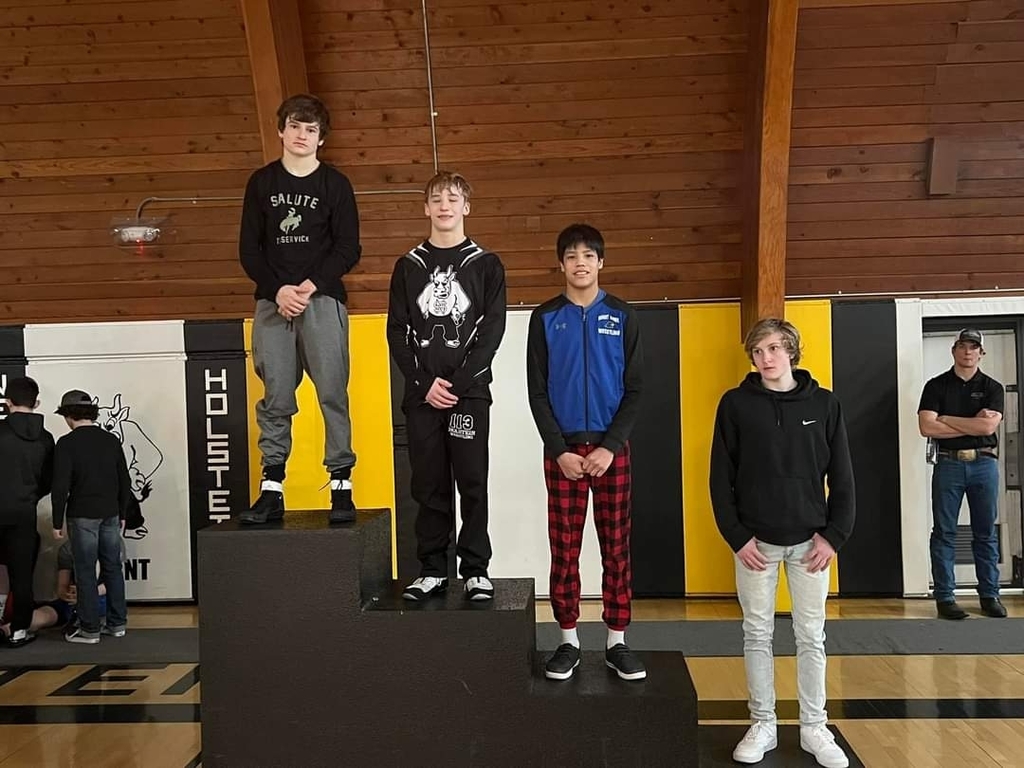 Results from the JHBB tournament on Friday and Sat in Richardton. Coach Schleppenbach and 7th graders took 4th in the 7th grade division and Coach Johnsen's 8th graders took the championship in 8th grade division. Both teams battled tough and played well. Both coaches are very proud of the work these kids have put in.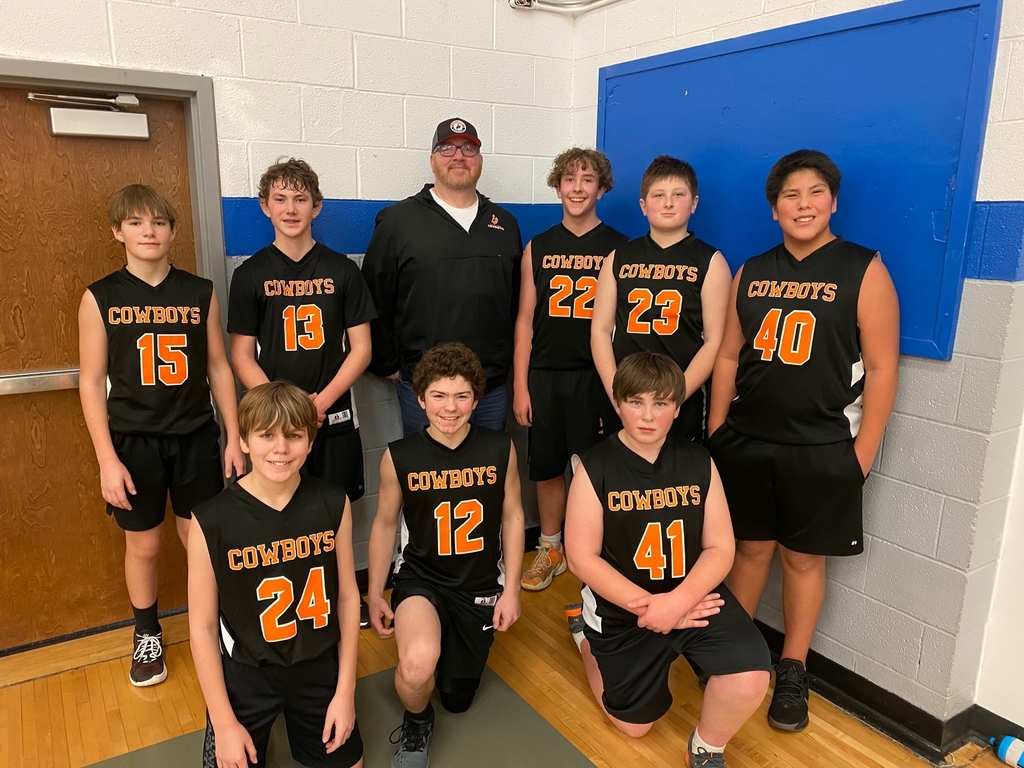 There is still time to nominate an outstanding teacher in Dunn County! Who is your favorite teacher at KPS? The North Dakota Teacher of the Year Program celebrates the work of teachers in pre-k through grade 12. The nomination period closes on Feb. 13, and county winners will have the opportunity to apply to be considered for the 2023 North Dakota Teacher of the Year Award. To nominate a teacher, fill out this short form:
https://bit.ly/3zrpyfR
Our JV girls are warming up for their 5:30 game. Varsity girls will be facing off with Richardton-Taylor at 7 pm. Come out and cheer on the Cowboys! A special shout out to all the parents tonight... our student athletes appreciate all your support at home and in the stands!