Congratulations to the Killdeer State FFA Horse Judging Team who were just named ND State Champs at the Contest in Fargo at the NDSU Equine Center. Team members are Shawna Burian, Ian Dukart, Shay Burian, Kacee Wasem, and Tessa Dvorak. Way to go!
We had a great turnout for the annual Athletics Banquet. Congratulations to all of the coaches and athletes on another great year of sports at KHS!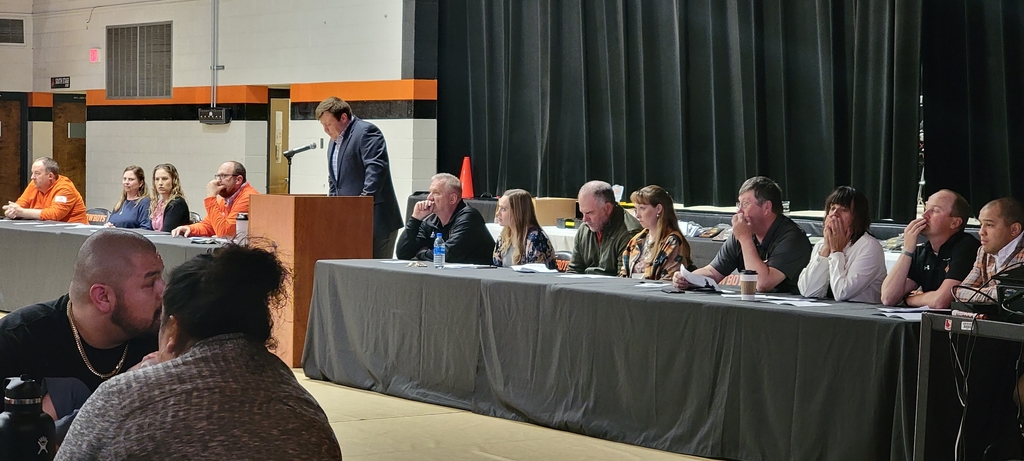 A few more pictures of Mr. Elkins and our 8th grade students at White Butte.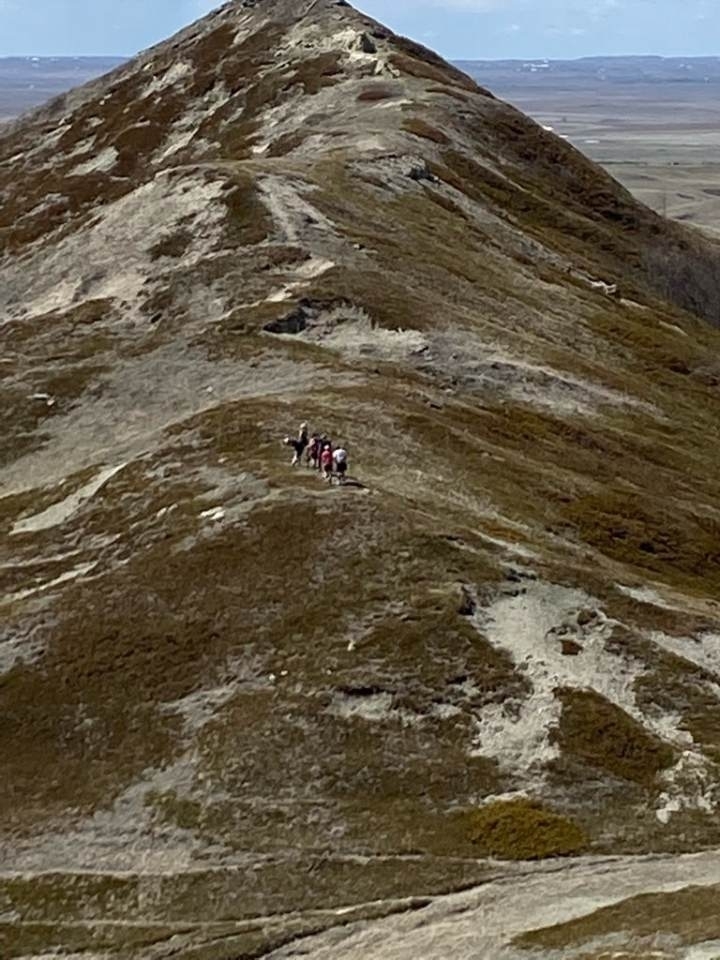 In addition to Farm Safety, our FFA members also hosted Ag in the Classroom for our Elementary Students. They invited our younger students to visit with live animals and learn how to care for them and interact with them. Here are a couple of pictures from Mrs. Simmons & her kindergartners!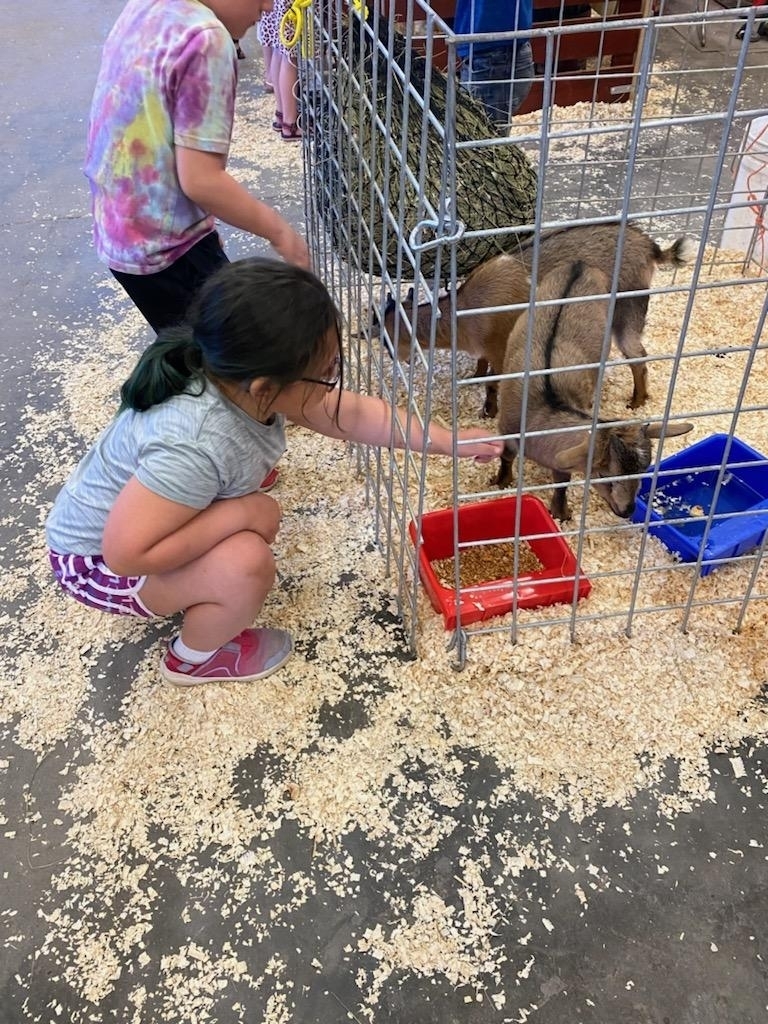 One of the best parts about a small community like Killdeer is seeing families grow up together and share experiences. Here's a picture of Mrs. Pittsley with her two great nieces: Faith Norby (Sr) presented to her sister, Clover Norby's, 6th grade class! Killdeer is family. Killdeer is community!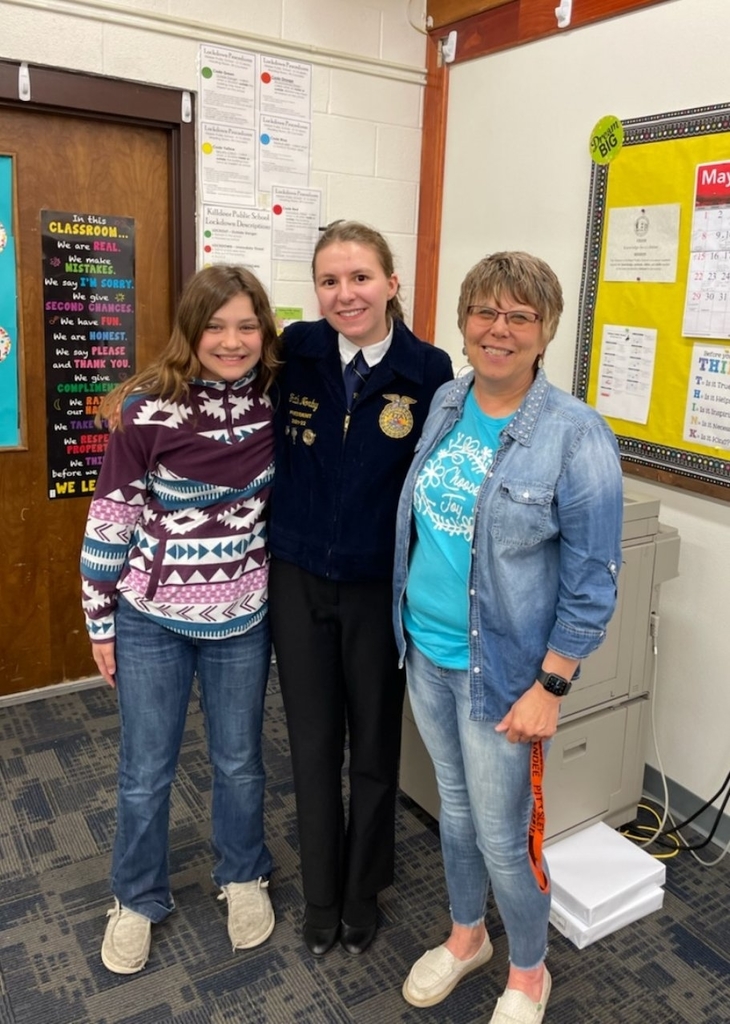 Our FFA students presented Farm Safety in the Elementary classrooms today! Here are some pics of their presentation to our 6th grade.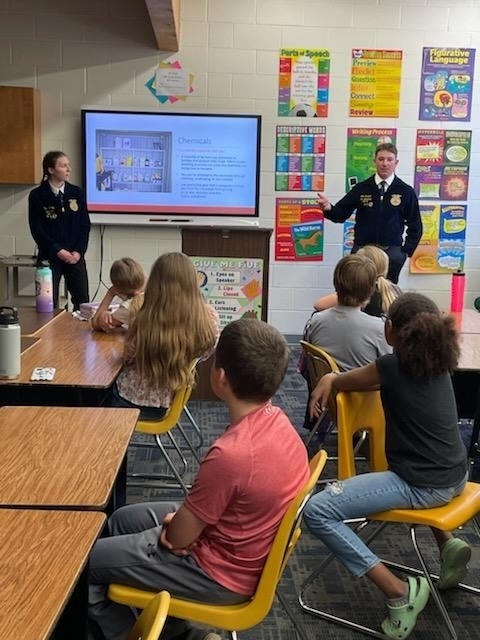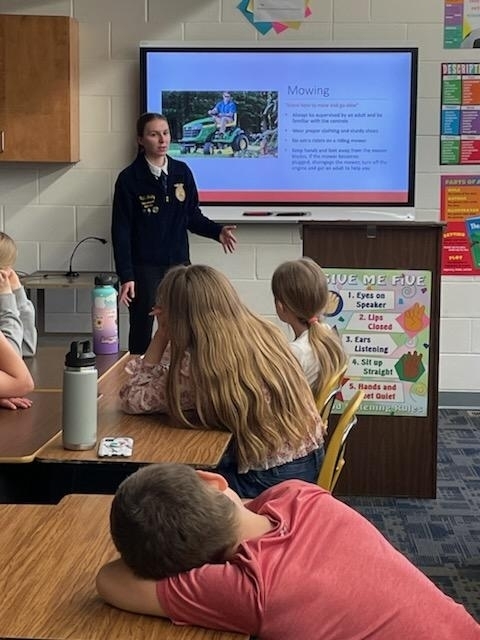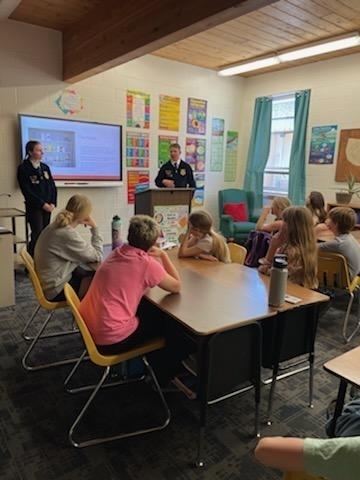 Our 8th grade ND Studies and Earth Science students on a field trip today to visit White Butte, the highest point in North Dakota!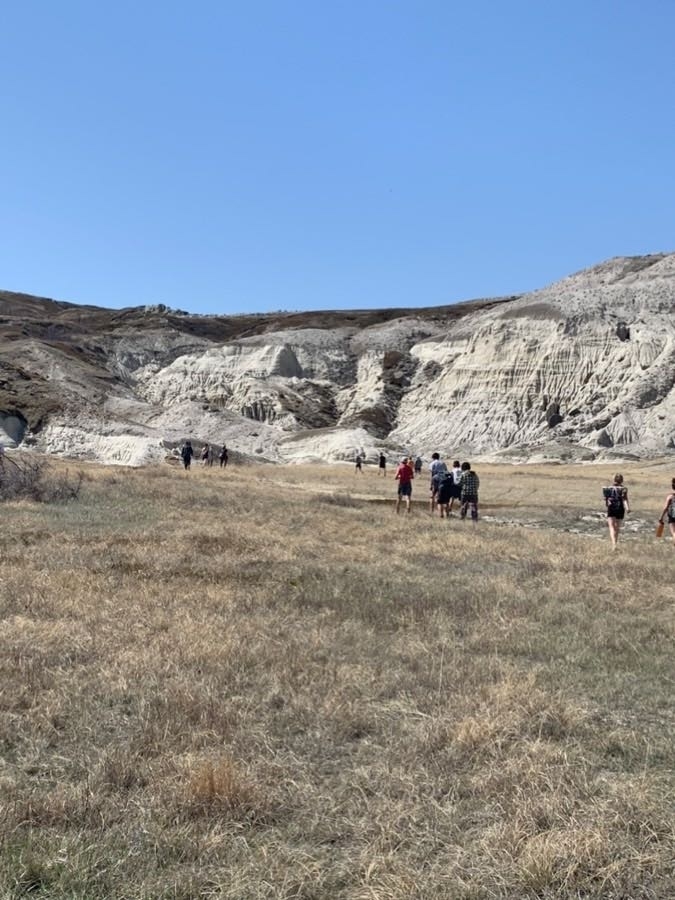 Our KHS photography class had the opportunity to spend a few hours with Shane Balkowitsch in his Nostalgic Glass Wet Plate Studio today. Not only did they learn about this historic method of photography, but three of the students were able to have him take their portraits! These pictures will last for hundreds of years!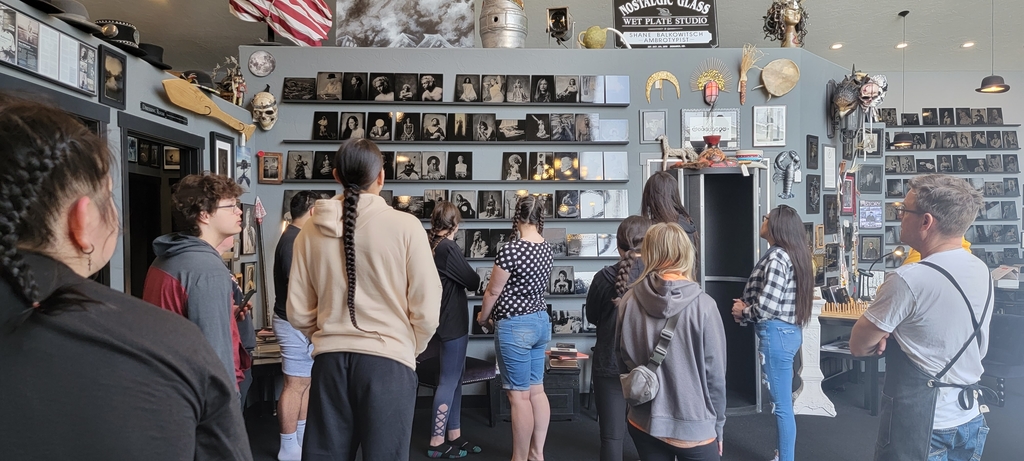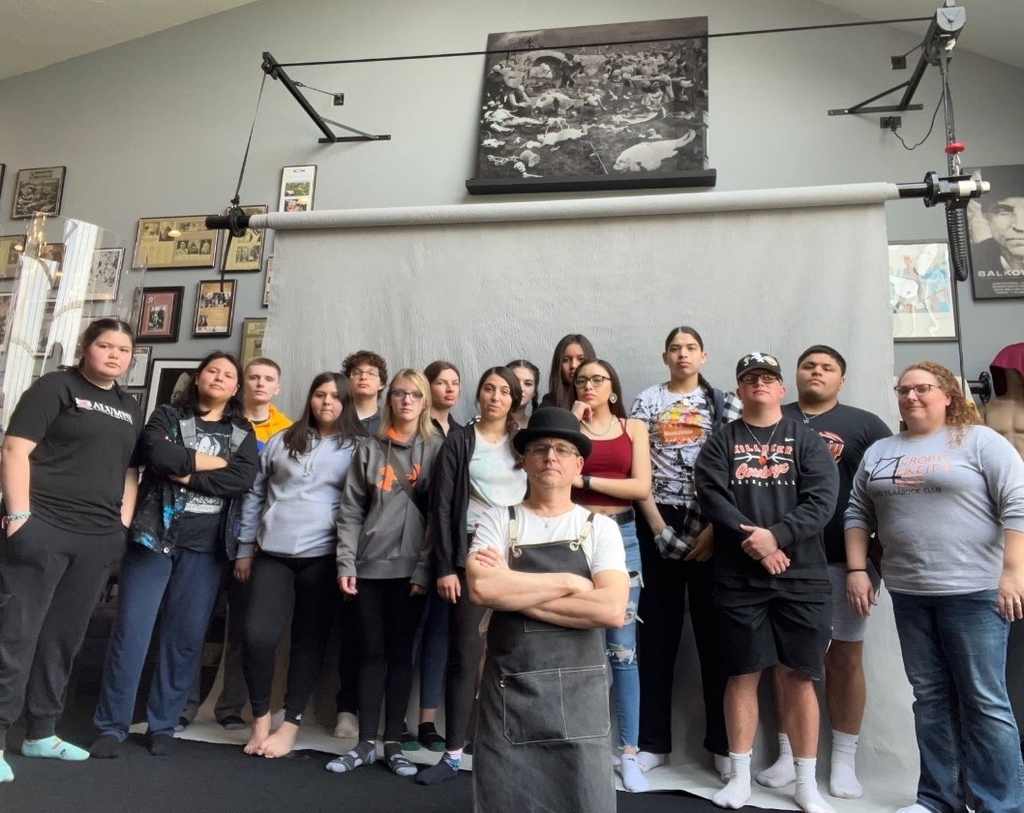 Just another day at lunch in Killdeer Elementary School...
Our 6th graders shadowed the 7th graders today to help with the transition to the HS next year. They all got to participate in a math class with Mr. Zastoupil.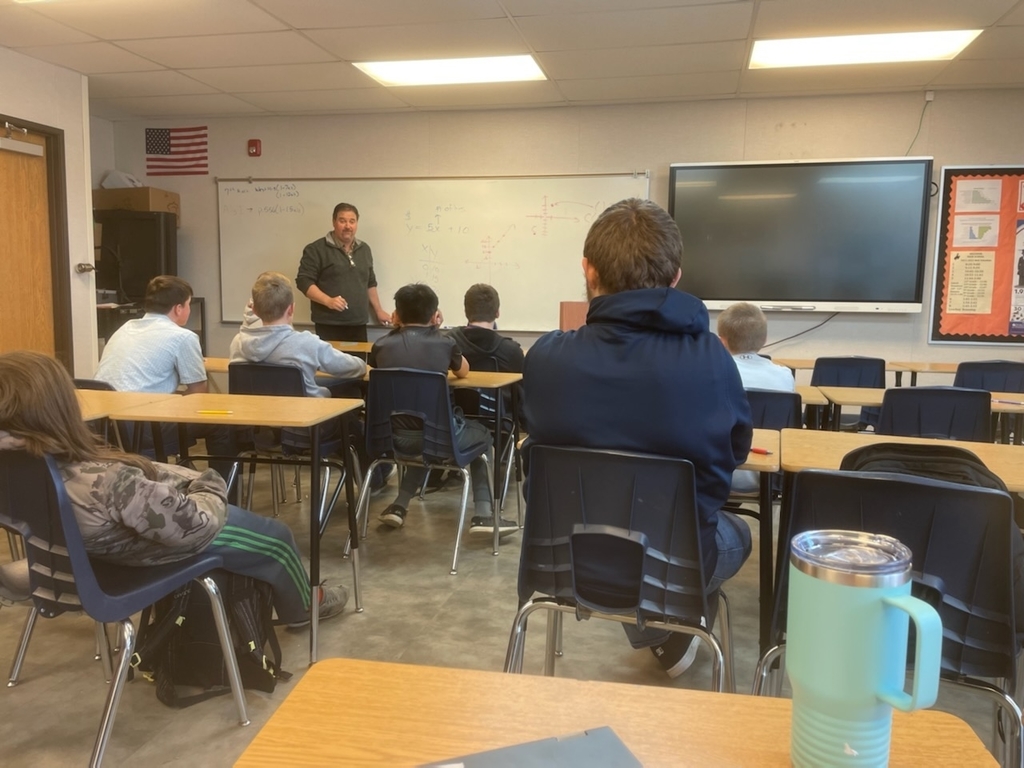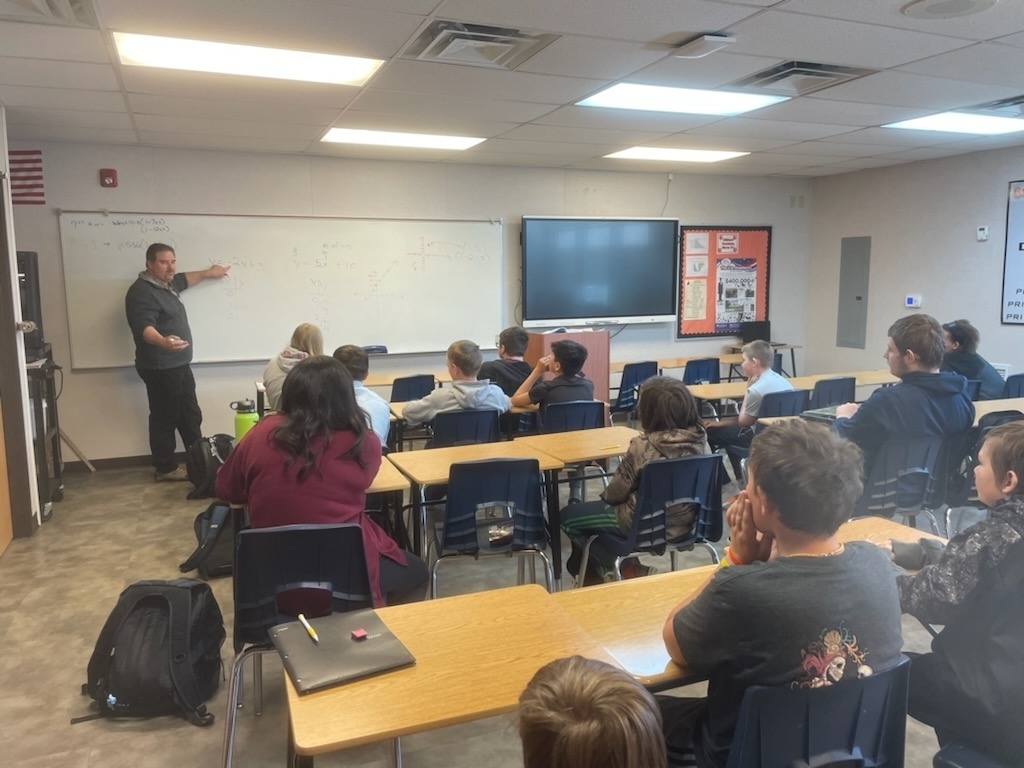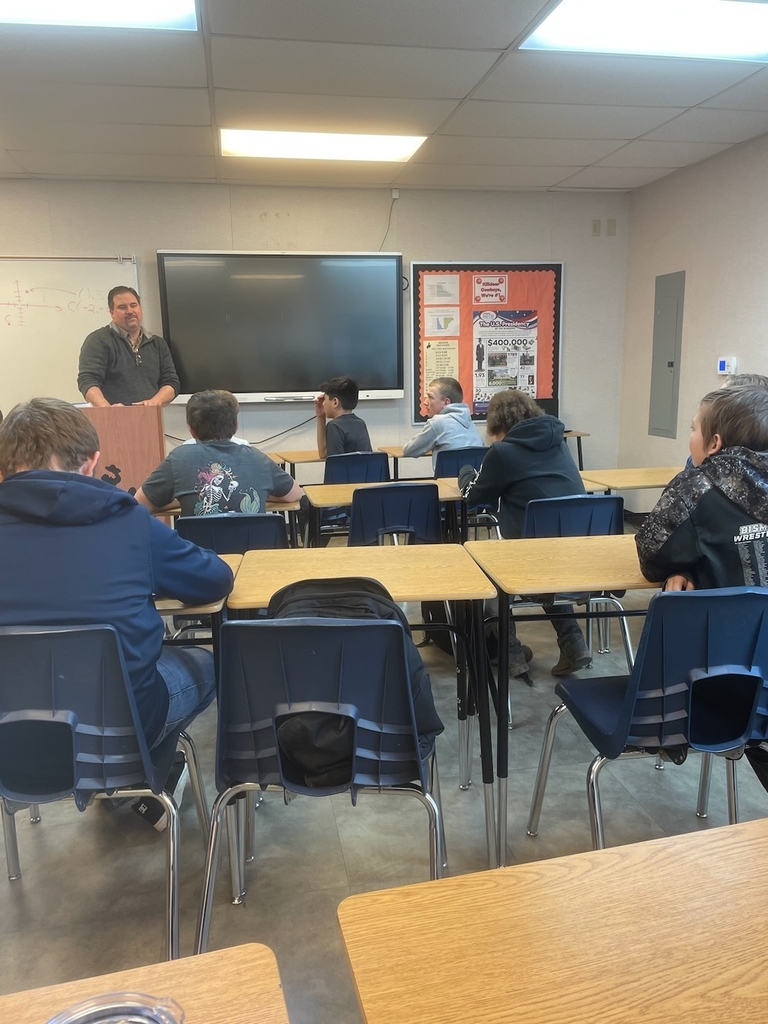 Our 4th - 6th graders did a fantastic job in their Spring Concert today. Special thanks to Mr. Housel & Mrs. Hager for all of their hard work with the kids and to our 4th, 5th & 6th grade teachers for being flexible with rehearsals. KES is so proud of our students!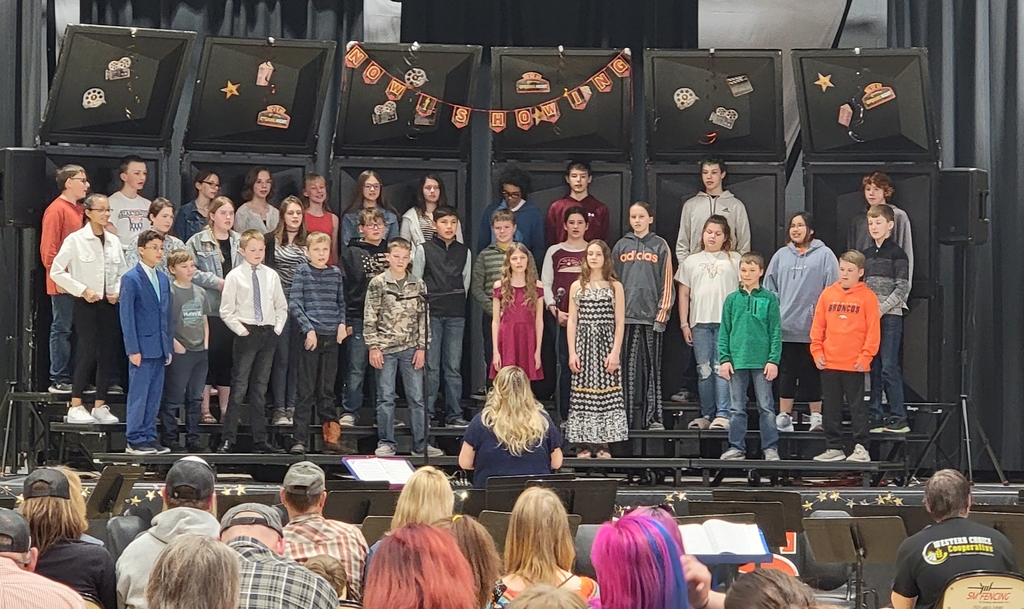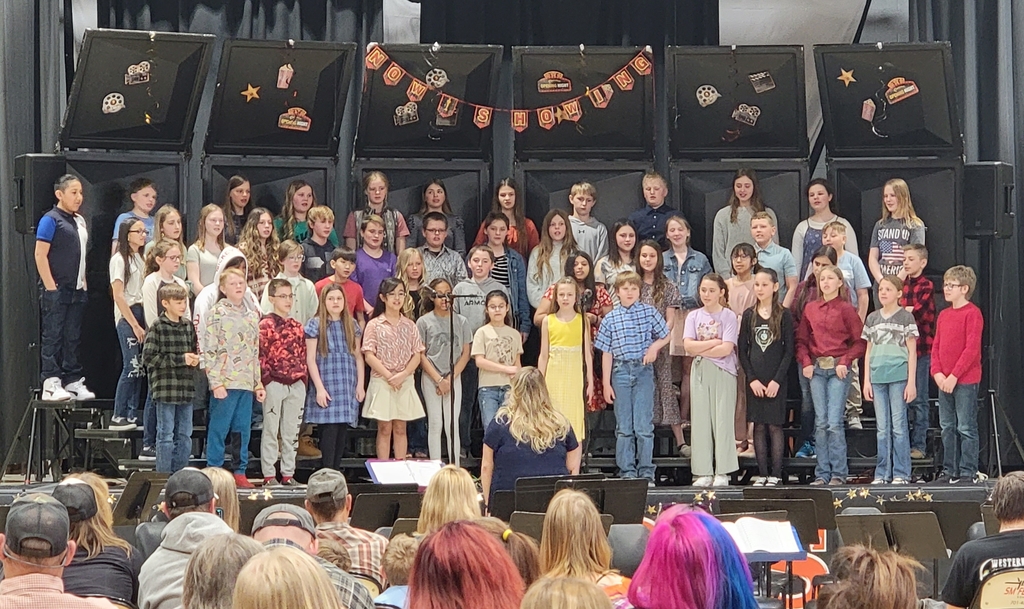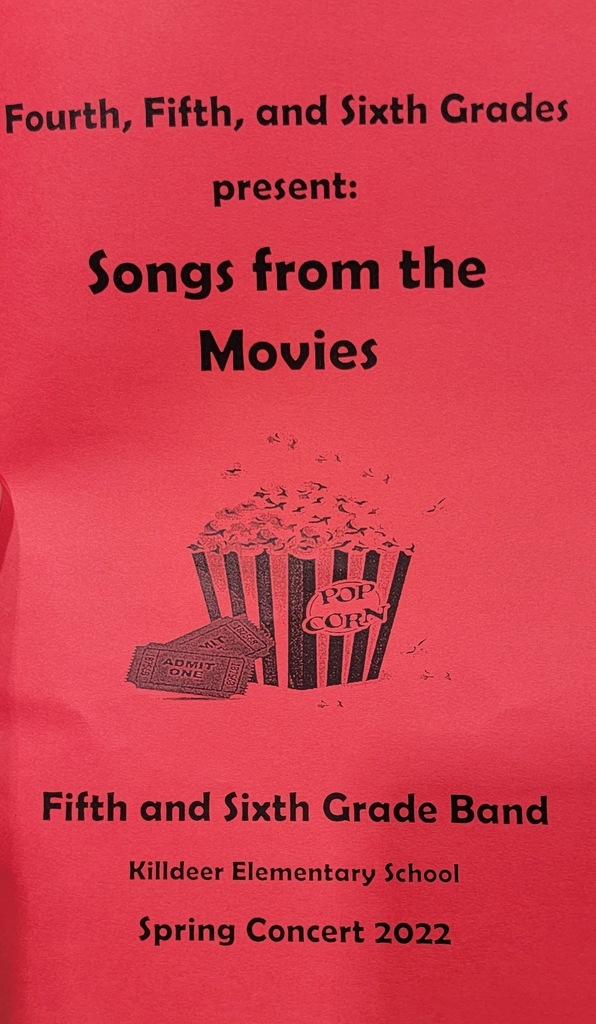 Please join us in celebrating Killdeer Public School's Staff Recognition and Retirement Event on May 11th! All are welcome! Meal will be served.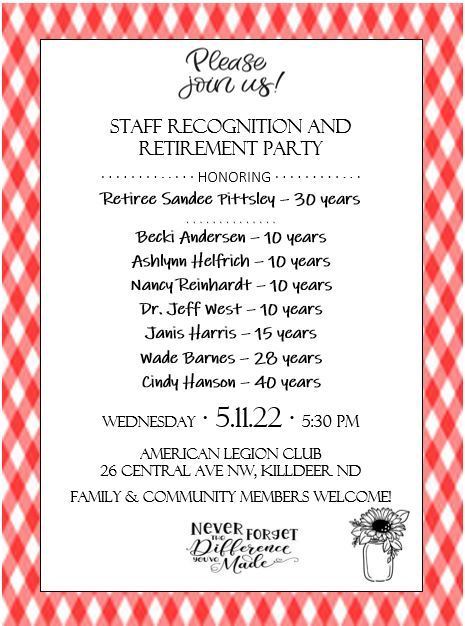 Our 3rd graders went to the Badlands Dinosaur Museum in Dickinson yesterday. They have been studying dinosaurs and had so much fun learning about them and seeing the artifacts in person!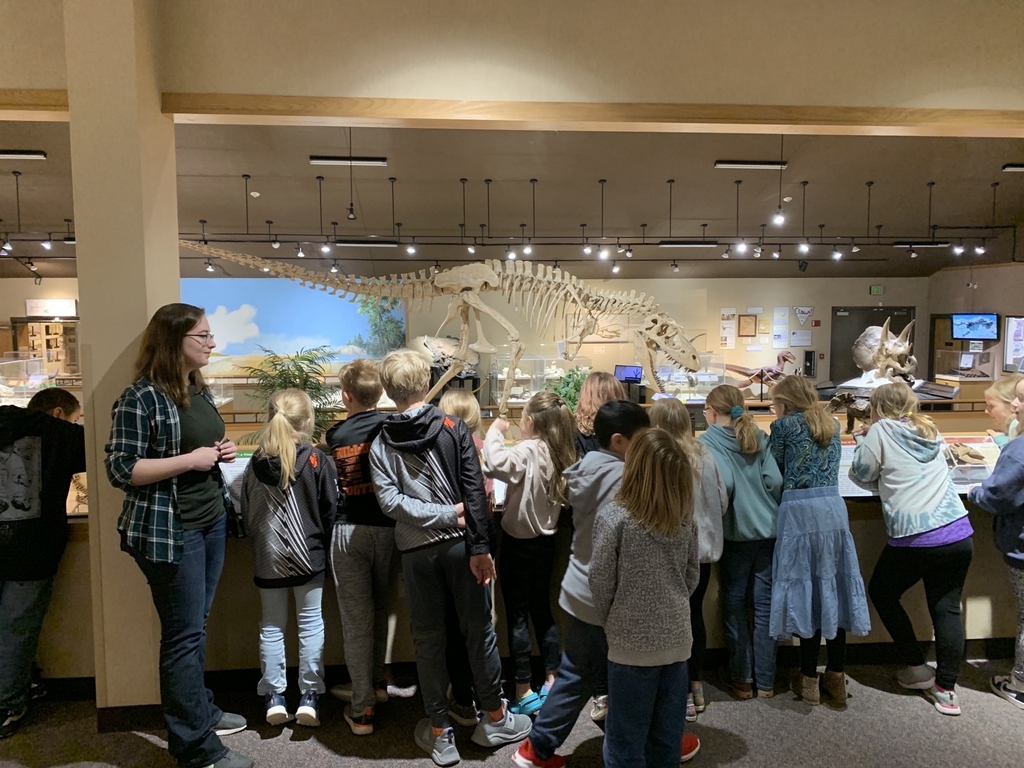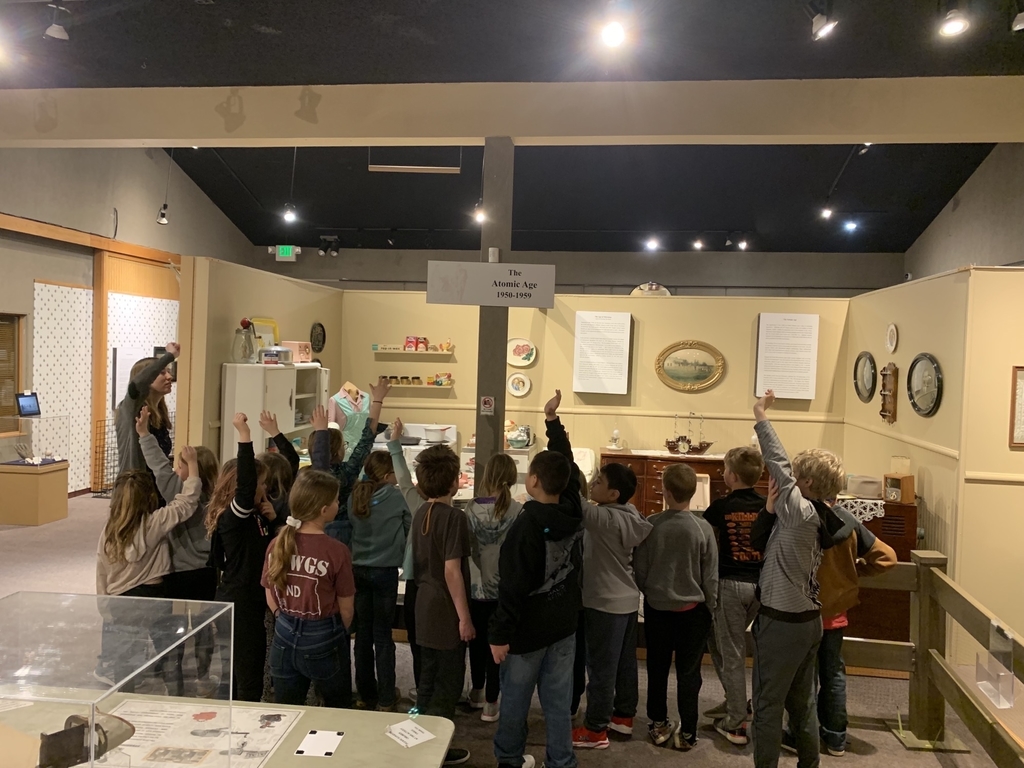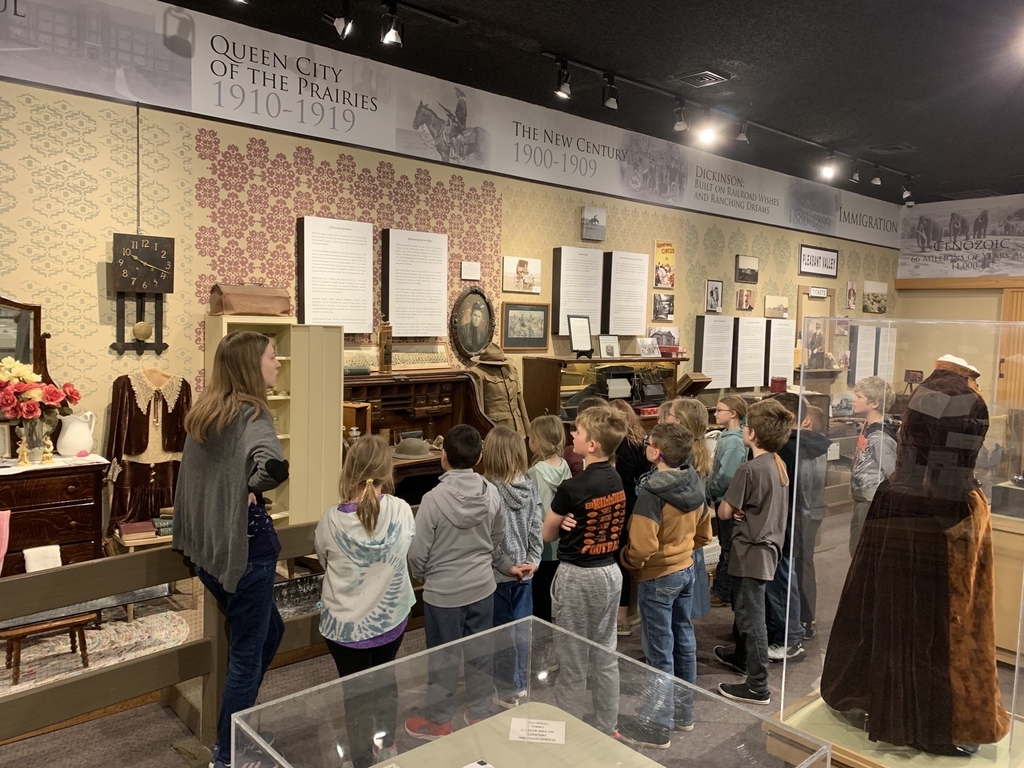 Check out our Cooperative Work Experience Student Spotlight for this week: Tate Simmons!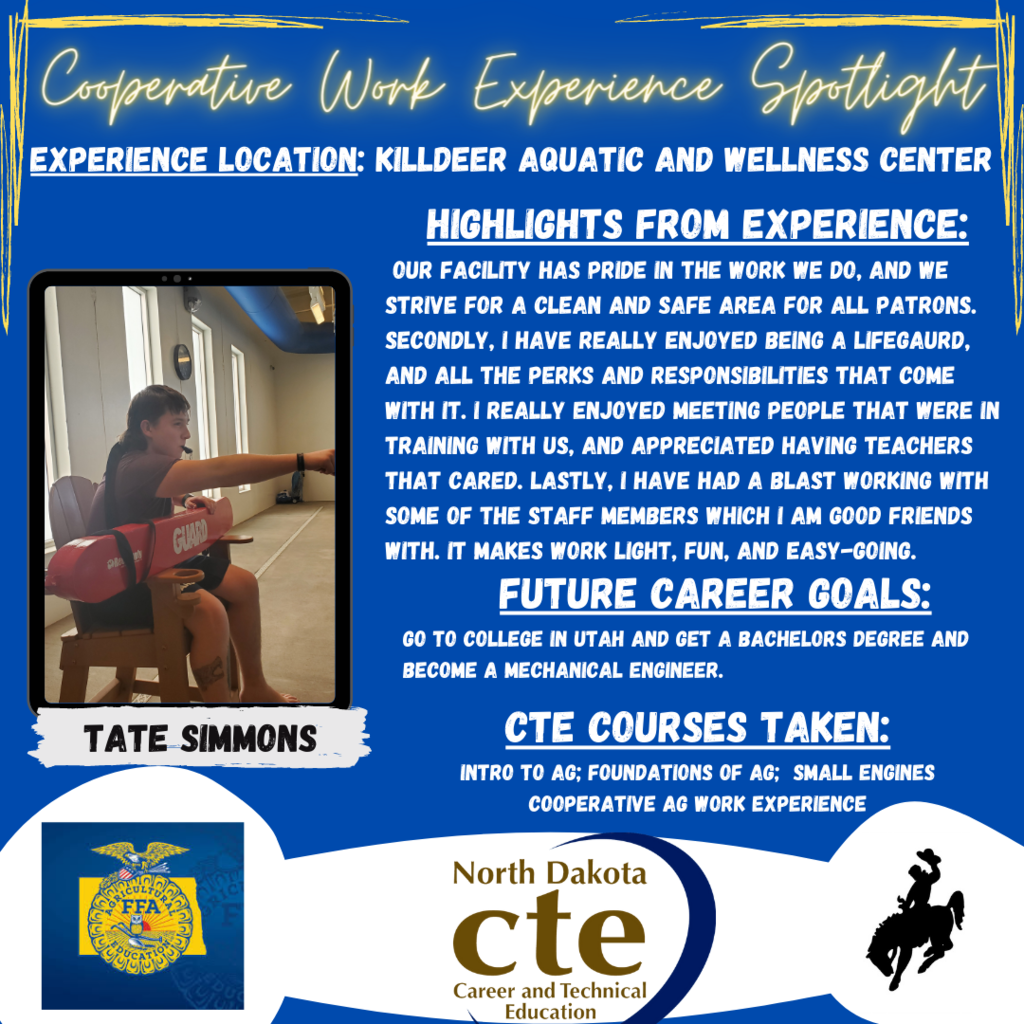 It's not too late to join us for our STEAM Family Night. We will be set up from 6-8 pm. Come on down and join the fun!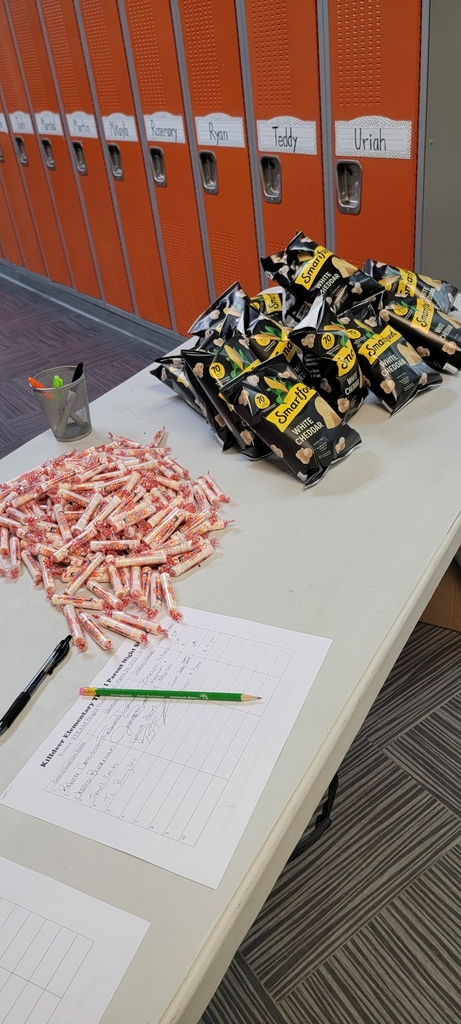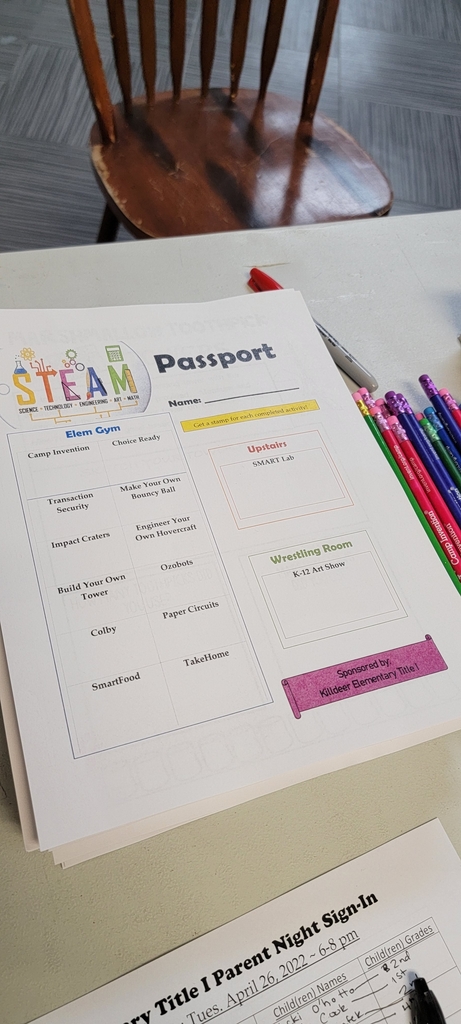 Don't forget our Elementary STEAM night happening tonight from 6-8 pm! Visit our SMART Lab upstairs, the Art show in the wrestling room, and the interactive activities in the Elem Gym. See you there!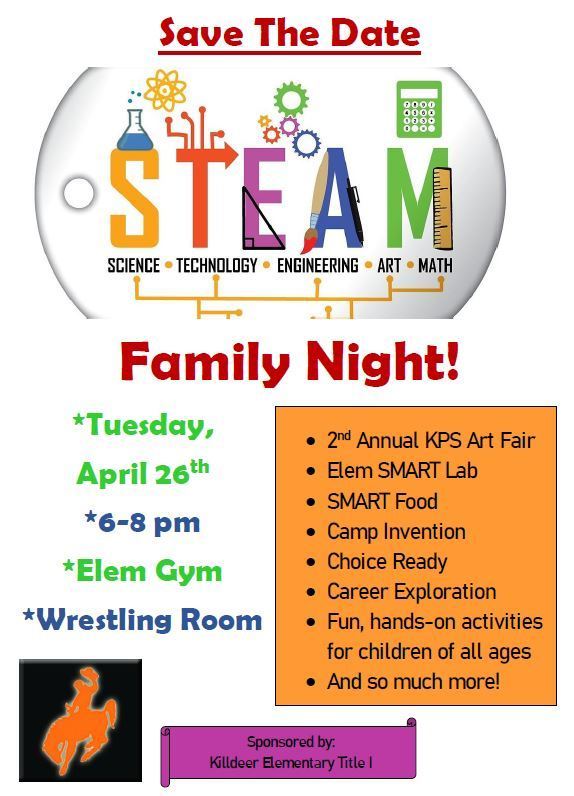 Good morning from Minneapolis! our KHS band & choir group is heading back home this morning. Parents, we will be in touch with our travel plan.
Wishing our Killdeer High School musicians the best of luck today as the perform at the Mall of America. We are so proud!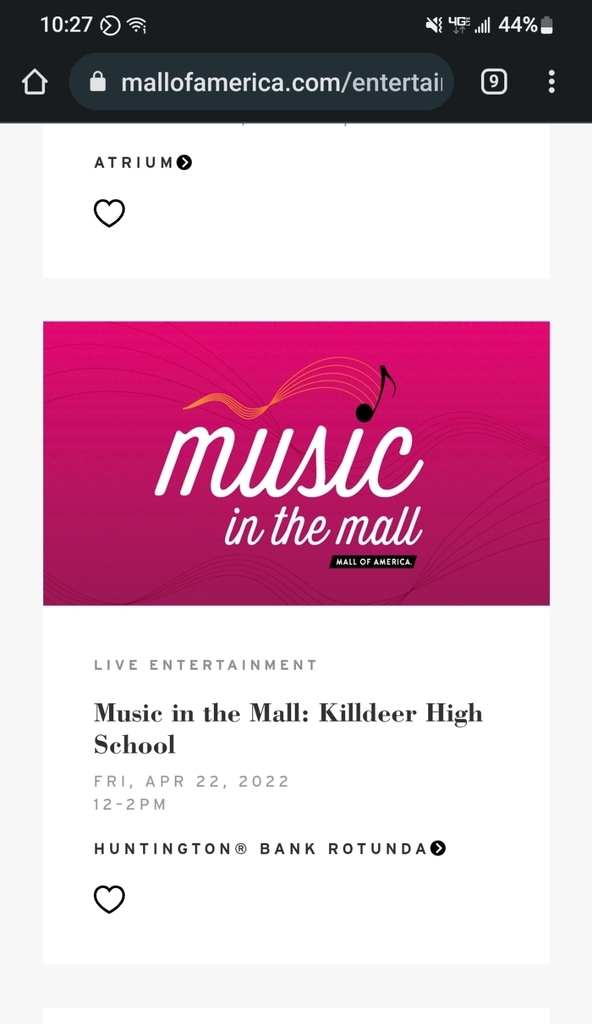 The KHS Band & Choir will be performing concerts at the Mall of America tomorrow at noon and one pm. They are an hour outside of Minneapolis and the kids are getting excited! Stay tuned for more updates!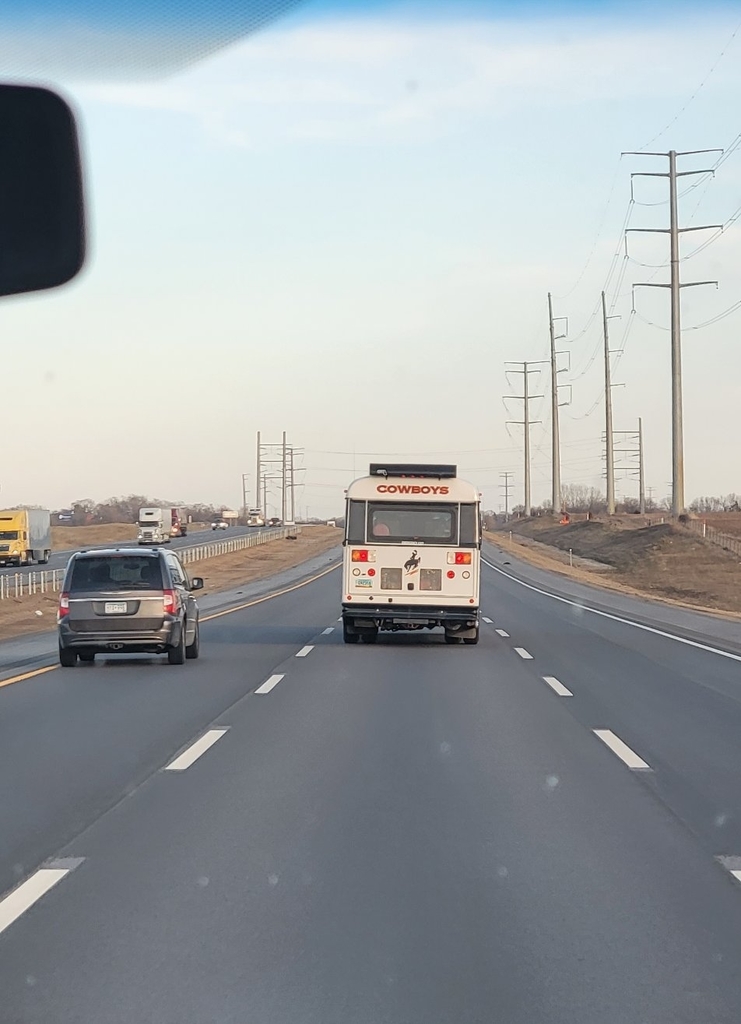 Book Fair Fun! Our students and staff are enjoying the Buy One Get One Free Book Fair! It's not too late to come by and get your hands on some amazing books!